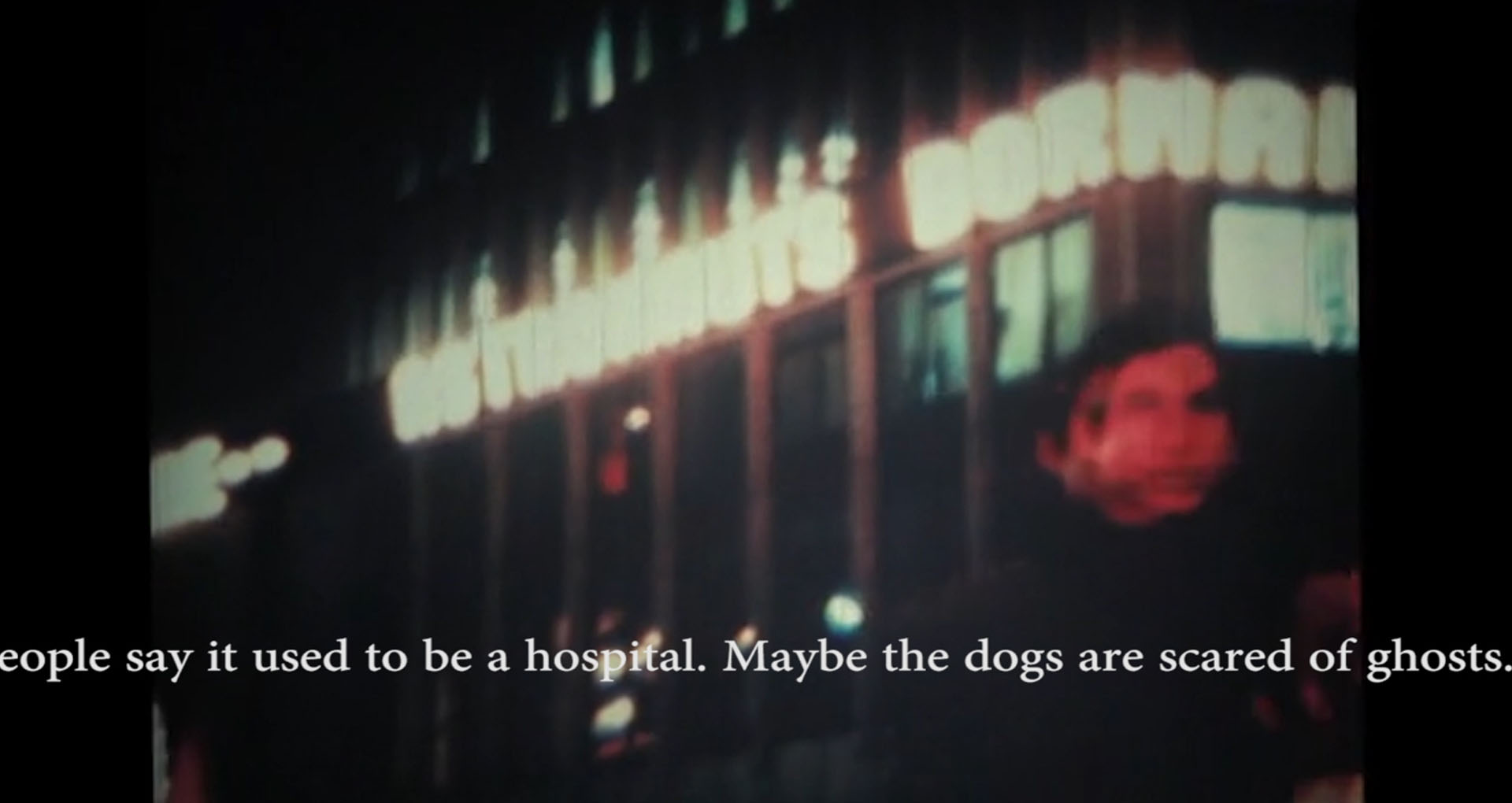 © Nayla Dabaji, out of the corner of my eye, 2015
Distribution – Call for submissions
Deposit at all times
This call is addressed to people of color and from the Afro-descendant community residing in Quebec and abroad.
Our next acquisition committee will meet in January 2021, on this occasion we invite artists to submit their work for distribution before December 19, 2020.
Submissions may be made at any time. Our committee meets every four months to consider applications.
We aim to reflect Quebec's cultural, sexual, linguistic, and identity-related diversity and encourage artists from traditionally under-represented or marginalized groups to submit their work for consideration. 
Although Vidéographe is committed to art made in Quebec, submissions from elsewhere in Canada and abroad are also welcome.
What we are looking for:
Videographe is dedicated to the development of forms that stem from experimental video and encompass the many modes of production and dissemination available in today's expanded field of moving image. We are looking for independent works that stand apart for their currency and endeavour to renew the artistic language. We consider all genres—video art, experimental work, fiction, documentary or essay form, animation, and dance video—with the exception of television series, recordings, video clips, pornography, corporate films, and commercials. We now also accept video installations as part of a pilot project to ensure their exposure and conservation. We prioritize recent works (made within the last year) for active distribution.
What we do:
We are active in both commercial and non-commercial distribution networks, including festivals, broadcasters, schools and universities, public libraries, museums, galleries, community groups, film clubs, private companies, individual consumers, and 'video on demand.' We also serve an important network of curators and programmers. Our website Vithèque allows institutions, audiovisual professionals, and members of the public full access to Vidéographe's collection online.
Interested in submitting your work?
We recommend that you read the Acquisition Policy and distribution services and consult the catalogue to ensure suitability. You should then fill out the Submissions Form. For a first submission to Vidéographe, you can send a maximum of three works; the others may be considered subsequently.
For further information, please contact Denis Vaillancourt, distribution@videographe.org