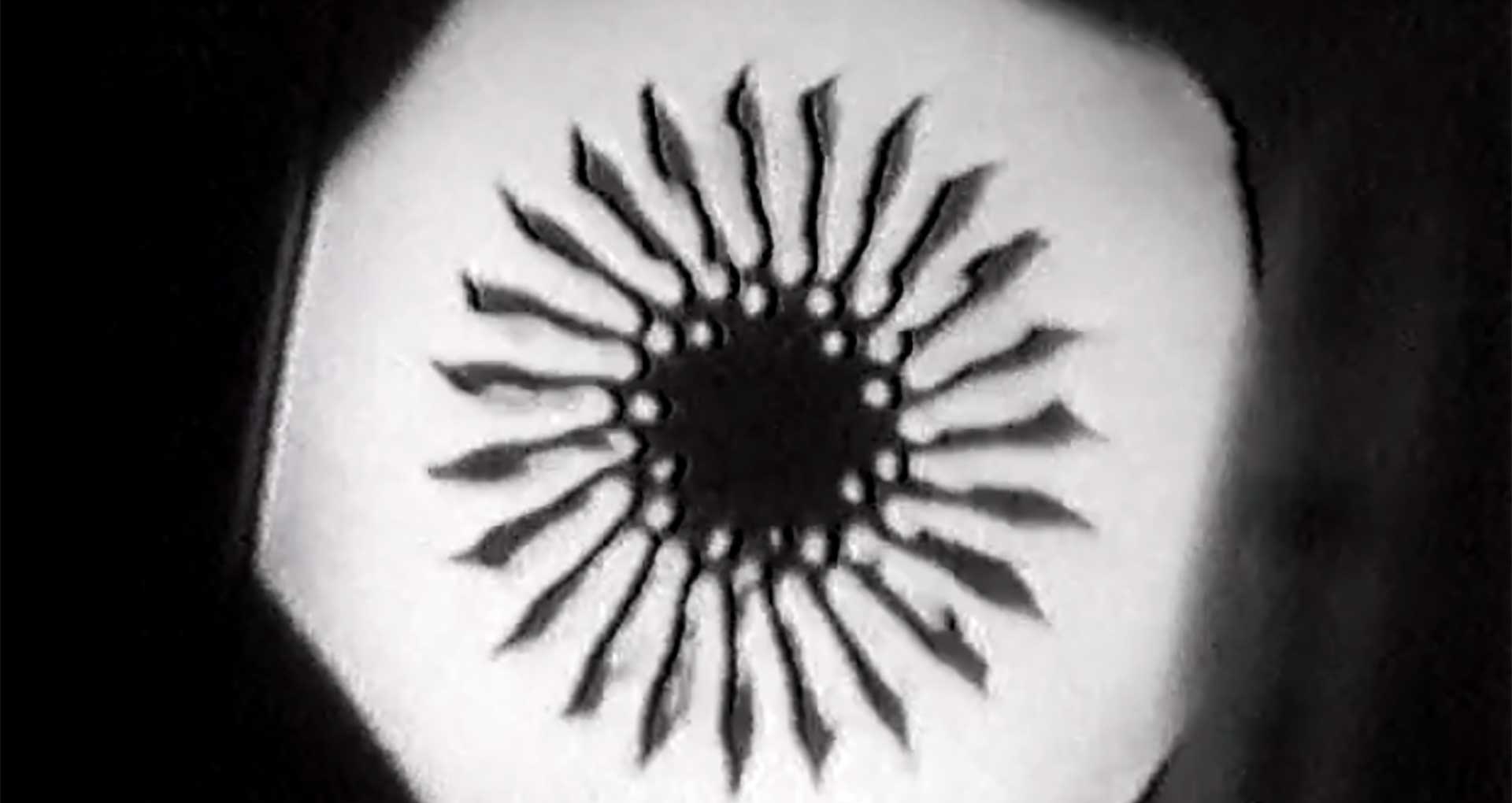 Charles Binamé, Réaction 26, 1971
dv_vd: Magnétisme
Screening
February 13 2020, 7pm
Dazibao, 5455 de Gaspé avenue, suite 109
Free
The program will start at precisely 7 pm. A cash bar service will be available from 6 p.m.
Arrive early, seats are limited! Spectators will be let in on a first-come-first-served basis.
Program:
Charles Binamé, Réaction 26, 1971, 4 min
Richard Martin, Métamorphoses, 1972, 29 min
David Rahn, Fireworks, 1978, 8 min
Jean-Pierre Boyer, Vidéos inédits, 197?, 10 min
Al Razutis, Vortex, 1972, 14 min
Presented as part of the exhibition Magnetic Sequences, co organized by Artexte and Vidéographe, this program highlights the often hypnotic nature of video art from the 1970s. Binamé and Boyer exploit the pure abstraction of the video signal through feedback in crazy and fragile forms. Like Boyer with his boyétizeur, Razutis develops his own tools – synthesizer and optical printer – to create film/video hybrids. He also offers us, in a way similar to that of Rahn, a delirium of colors that transcend reality. Finally, Martin indulges in a slow degradation of the image by re-recording, dissolving a dancer into pure disembodied movement.