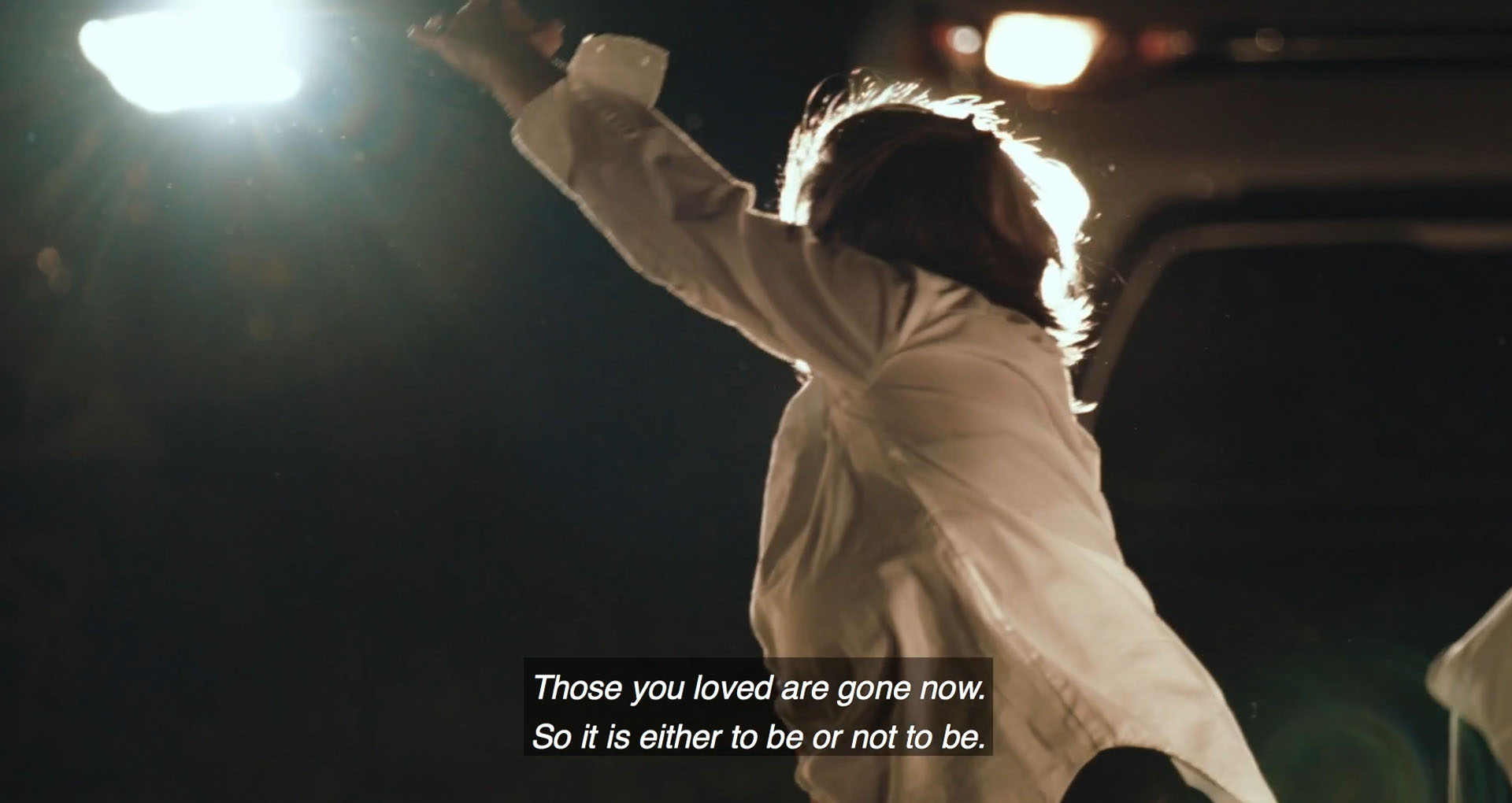 © Najwa Najjar, Lifting The Mask, 2020
Reflection From Palestine During Covid-19
Screening
September 25, 2020, 7:30pm
MAI (Montréal, arts interculturels)
SOLD OUT
In partnership with Vidéographe, AXENÉO7 and Filmlab Palestine,, the MAI presents athe special screening Reflection From Palestine During Covid-19 in conjunction with the current exhibition Live in Palestine, which runs until October 24, 2020. The screening will take place in the MAI Theatre on Friday September 25, at 7:30 PM.
The program includes the North American premiere of the complete series Reflection from Palestine COVID-19, featuring short works produced by Filmlab Palestine (www.flp.ps) and directed by some of the most renowned Palestine filmmakers working today. They welcome us into their worlds, where they share their thoughts, their fears and their anger. The series will be followed by the performance document Majid Daiman Motawajid by Varvara Razak.
* Please note that the program will also be broadcastis also available online.
PROGRAM AND DESCRIPTION
(In English and Arabic with subtitles.)

Laila Abbas, Blurry 2020, 5 min 39 s
In times of lockdown, try not to sit on your glasses. Life is already blurry enough. And in Palestine, there is always something else going on.
Najwa Najjar, Lifting The Mask, 2020, 4 min 17 s
As COVID-19 blinds the world and people hide behind their masks, Lifting the Mask uncovers the reality on the ground, as Israel prepares to annex more Palestinian land, this time using the pandemic as a cover.
Bilal Alkhatib, Retreat, 2020, 4 min 12 s
Shots that takes us from the ordinary friendly reality to a world of isolation, perplexity, and fear, to mysterious, unfamiliar, and unknown worlds.
Ihab Jadallah, The End Is Here, 2020, 6 min 26 s
Lockdown, social distancing, strictly controlled neighborhoods, behind the scenes of this epidemic, a plan conceived long ago is being put in practice.
Annemarie Jacir, (a) live, 2020, 1 min 13 s 
(a) live is a montage of moments taken from live videos of well-known Palestinian artists in home isolation and their struggle with a changing world, with technology, and with finding ways to connect to others.
Majdi El-Omari, Between Me and You, 2020, 6 min 36 s
Between Me and You, like a journey of a day. With the help of others, a filmmaker/teacher gathers the strength and perseverance to rediscover the link he has lost with the outer world because of the effects of the quarantine.
Maha Haj, MAY, 2020, 5 min 19 s
Locked down with "Eva" during the Nakba Anniversary.
Dima Abu Ghosh, One Step Backwards.. Two Steps Forward, 2020, 5 min 36 s
Suddenly you discover how wonderful your restricted freedom is, how scary it is that an unknown danger surrounds you, and how fragile and beautiful this life is.
Mohamed Harb, The Echo Chamber, 2020, 4min 48 s
A surveillance camera in the corner of the room. On one side, the camera observes the days of the artists, and on the other side, it observes the news of the world through the television screen which is broadcasting the latest news about the Coronavirus crisis. The artist has assembled and edited the documentary footage into a contemporary artwork that illustrates his hope to survive.
Muayad Alayan, While We Waited For You, 2020, 6 min 32 s
A short diary during the COVID-19 lockdown and confinement in Palestine by the director and his journalist wife as they await the birth of their child.
Varvara Razak, Majid Daiman Motawajid (working title), 2020, duration TBD
Majid Daiman Motawajid is a document of a 23 hour performance that reenacts the torture method used by the Israeli occupation against Palestinian prisoners from East Jerusalem. Inspired by her relative who was imprisoned and interrogated for 23 hours a day for 20 days, and forced to listen to a song called Majid, which an arabic version of the opening song of Disney's children's cartoon Pinocchio.