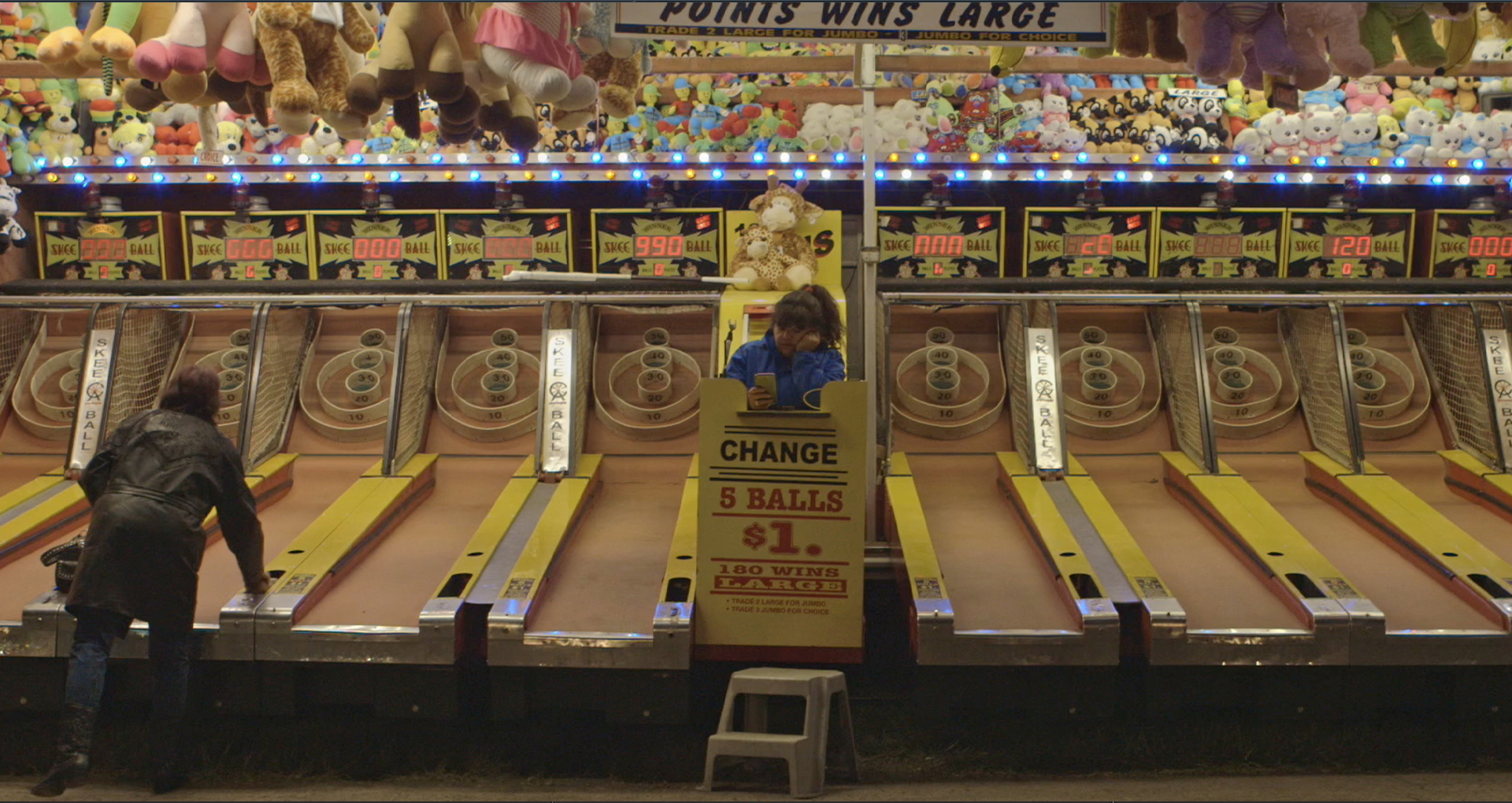 © Jean-François Caissy, Exposition agricole, 2017
Jean-François Caissy
Exposition agricole
Exhibition
April 4 - 7, 2019
Stockholm, Supermarket Art Fair
Vidéographe is proud to present Exposition agricole (2017) by Jean-François Caissy as part of the 12th edition of the Supermarket Art Fair which will take place in Stockholm from April 4 to 7, 2019.
Exposition agricole, is a video installation about the phenomenon of agricultural fairs. A vestige of rural culture, which was once quite important in Quebec, the agricultural fair has transformed a great deal over time. The appeal of farm animals and machinery has now been supplemented with fairground attractions – drawing greater and more varied crowds.
Without creating a narrative or taking a critical stance, Exposition agricole makes a foray into this world to take a close look at an aspect of popular culture and, more broadly, at human nature. The video comprises moments captured during a fair and is mainly made up of a series of sequence shots filmed in such a way that they resemble a series of "tableaux vivants". Each shot becomes a kind of window onto the world, through which life unfolds. The camera discretely witnesses the action, lending a 'fly on the wall' effect, while maintaining a certain distance from the film's subjects. As one scene flows freely to another, the fragmented assemblage gives the viewer a sense of wandering. The ensemble is offset with a contemporary musical score by composer Julien Bilodeau, so that two worlds collide in a strange and beautiful harmony.
This project stems from Jean-François Caissy's fascination with different manifestations of popular culture in rural areas. The artist has always been attracted to community social events– fairs and small festivals with diverse themes that systematically reappear on certain weekends every year, where a significant proportion of the population converge to meet and have fun. Caissy began his research into this in 2011 with the Derby project, and is now following it up with Exposition agricole.
Extract

Biography
Originally from Carleton-sur-Mer in Gaspésie, Jean-François Caissy is an independent filmmaker and visual artist.
After a promising debut with the documentary film La saison des amours (2005), he earned international recognition with La belle visite (2009), which premiered at the 60th Berlinale, won Best Documentary at FICFA and has been selected by numerous festivals around the world.
La marche à suivre (2014), the filmmaker's third feature-length documentary, had its world premiere at the 64th Berlinale and earned the 'World Pulse Award' at the IndieLisboa festival. The film received Special Mention at the Camden International Film Festival and at RIDM, before being presented at the Museum of Modern Art, New York as part of the 'MoMA Presents' series.
A trained photographer, Caissy also practices as a visual artist. His video installation Derby (2011) has been presented at Centre Clark in Montréal as well as at the Anthology Film Archives in New York. More recently, his video installation Exposition Agricole (2017) was presented at the Cinémathèque québécoise in Montréal.
His most recent film, Premières armes (First Stripes) (2018), has earned him a third invitation to the Berlinale.
Vidéographe warmfully thanks the Canada Arts Council for supporting this initiative.