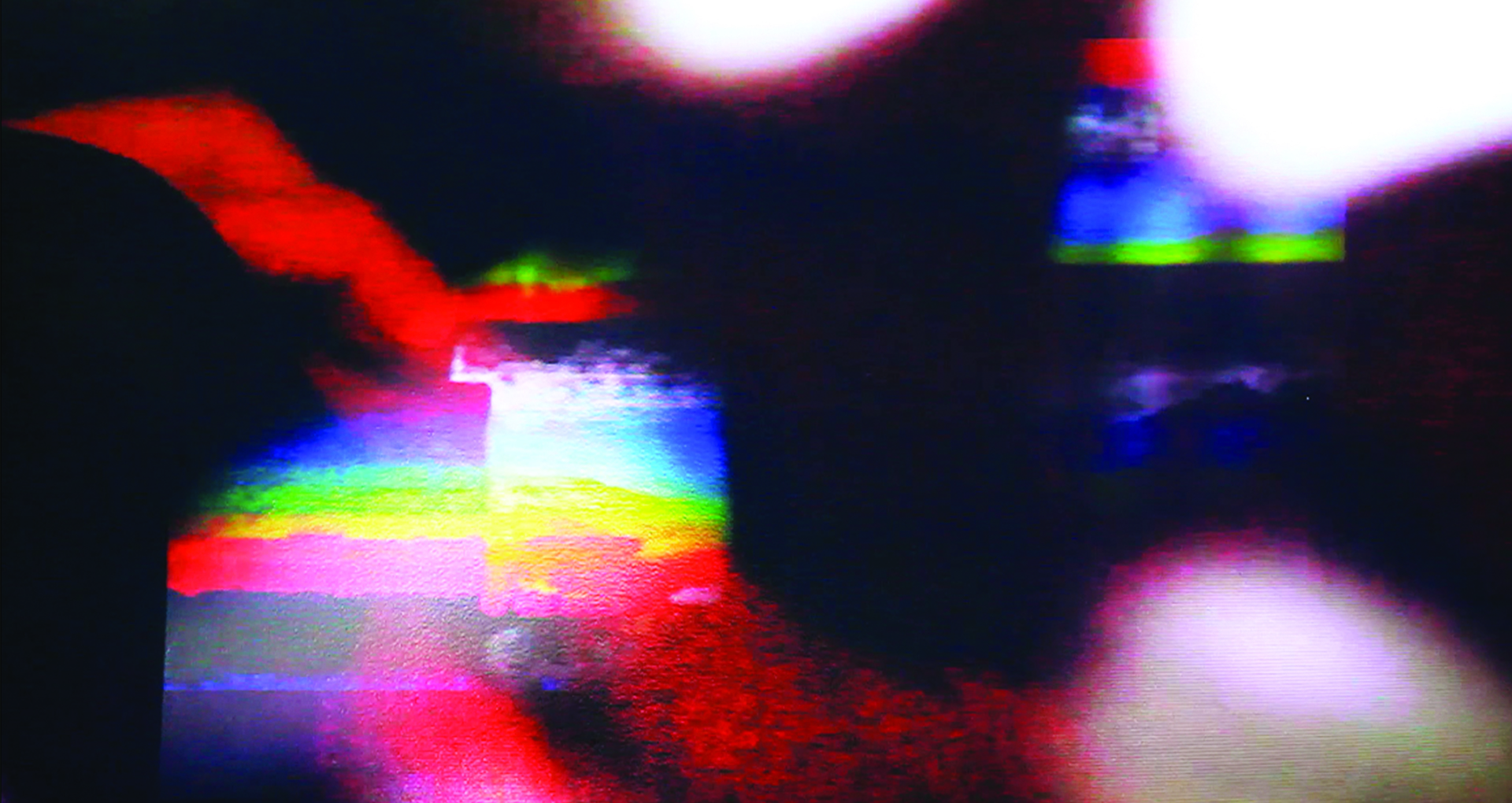 © Ivetta Kang et Gabriel Dharmoo, Sega, 2017
Multiformes
Screening
October 19, 2017, 7pm
at Hôtel Pasteur, Rennes
Biennale VIDEOPROJECT (France)
Curators: Audrey Brouxel, Guillaume Vallée
Artistes: Sophie Bouloux, Charles-André Coderre, Clint Enns, Rob Feulner, Mike Hoolboom, Ivetta Kang & Gabriel Dharmoo, Katherine Liberovskaya, Yuka Sato

Multiform examines the representation of the image through the media materiality and the creative process of the artist. The multiple media used to create the films and videos of this program demonstrate a variety of devices directly related to the material and conceptual reappropriation of the image by the artist. Through the use of found footage, self-portrait, homage, or travel diary, the works unveil their mechanism, their organicity, their process and their own representation.
This program will be screened at Hôtel Pasteur in Rennes (France) as part of the video art biennale VIDEOPROJECT.

PROGRAM:
Clint Enns, All My Life (after Baillie), 3 min 20 s, 2014
Digital animation scroll based on a glitched panorama created from Bruce Baillie's All My Life (1966) and animated on super 8 (with Katie Houde).
Rob Feulner, Puerto Rico Tautology (14 dubs high), 6 min 58 s, 2016
Puerto Rico Tautology (14 dubs high) was recorded in 2015 and completed in early 2016. Found footage of Puerto Rican families celebrate in the street as the Fania All-Stars perform in the background. The clip, recorded on VHS, is dubbed to another VHS tape and played again. The image and sound gradually decay with each dub, until the image breaks completely.
Mike Hoolboom, Colour my world, 3 min, 2017
Three-part colour inquiry. Questions adapted from Frederick Douglass to Jericho Brown bring the hurt. The images have been soaked in water until everything recognizable has been stripped away, leaving behind a wash of colours, a bacterial flow.
Katherine Liberovskaya, Tilting At Windmills, 9 min, 2015
Faced with a sky lit by the setting sun, wind moves relentlessly. Static shot but unstable picture: different layers overlap and focus never stops moving while the indefinable soundtrack varies, hardly changes.
Sophie Bouloux, NARAKA, 6 min 41 s, 2015
The worlds Naraka are hells where beings are brought to be reborn for a finite duration, according to their karma. Living in fear and anguish, they endure different physical sufferings. The worlds Naraka are situated on differents stories under the continent Jambudvipa.
Ivetta Kang et Gabriel Dharmoo, Sega, 4 min 31 s, 2017
Sega is video based on the traditional Korean song, The Bird Song by Kim Sohee. The video is a formal and poetic exploration inspired by inspired by deep layers of how a bird shapes and bird songs.
Yuka Sato, In the room, 7 min, 2014
A film shot from a Single 8 camera. A woman, symbolized by a dark and hidden room.

Charles-André Coderre, Granular Film – Beirut, 6 min 11 s, 2016
Reminiscence of a trip in Beirut. The sea. the palm trees, the buildings melt when eyelids began to close. The artist's memories now have a separate life of their own.