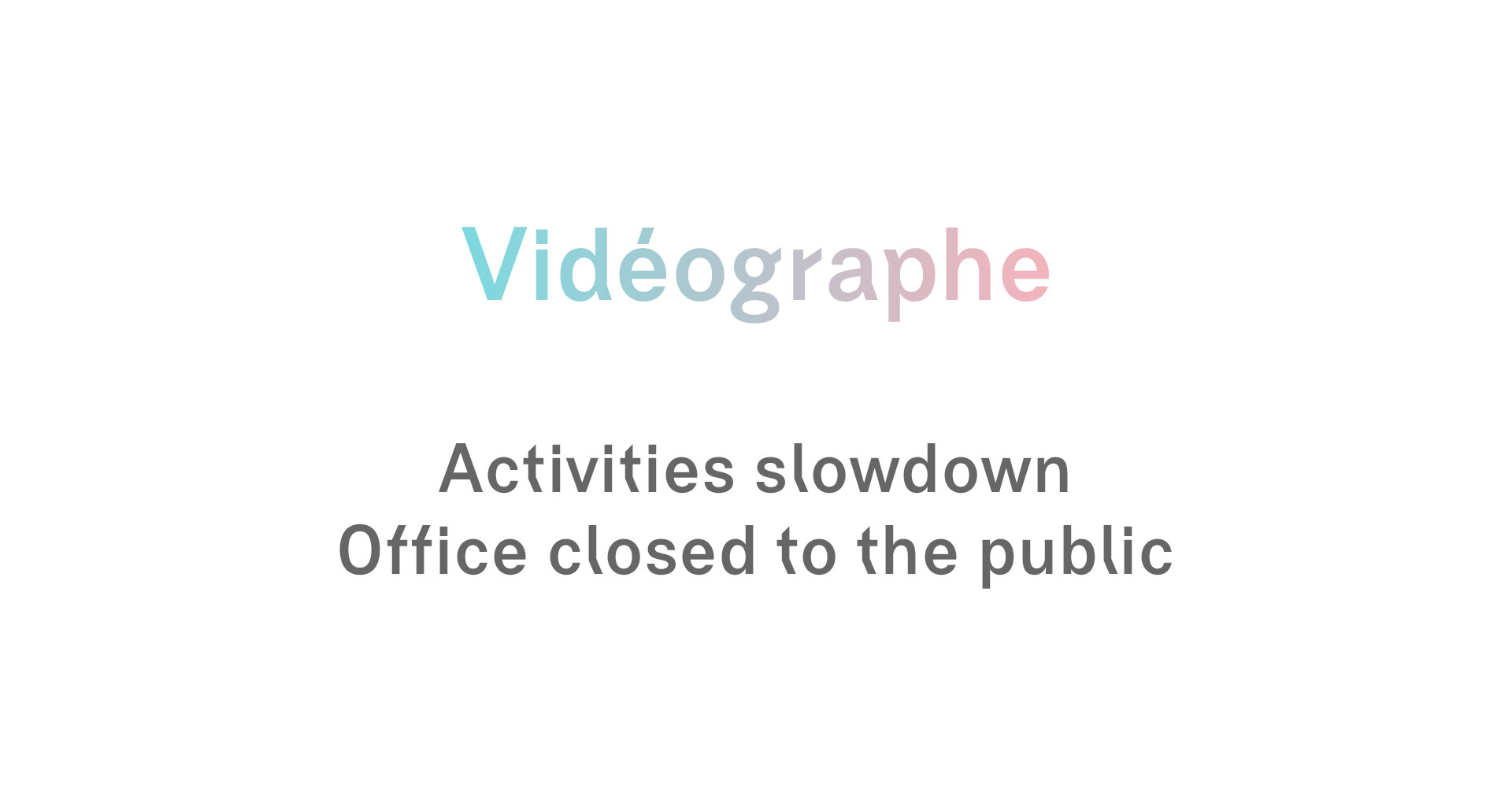 Vidéographe's activities slowdown, office closed to the pulic
Special release
Closed until further notice
Dear members and friends,
In response to the new recommendations aiming to prevent the spread of COVID-19, Vidéographe's doors must remain closed for an indefinite period. This period will be reevaluated according to the development of the situation.
We maintain our activities internally, and work to offer you alternatives for broadcasting our programming.
We thank you for your understanding,
Vidéographe's team