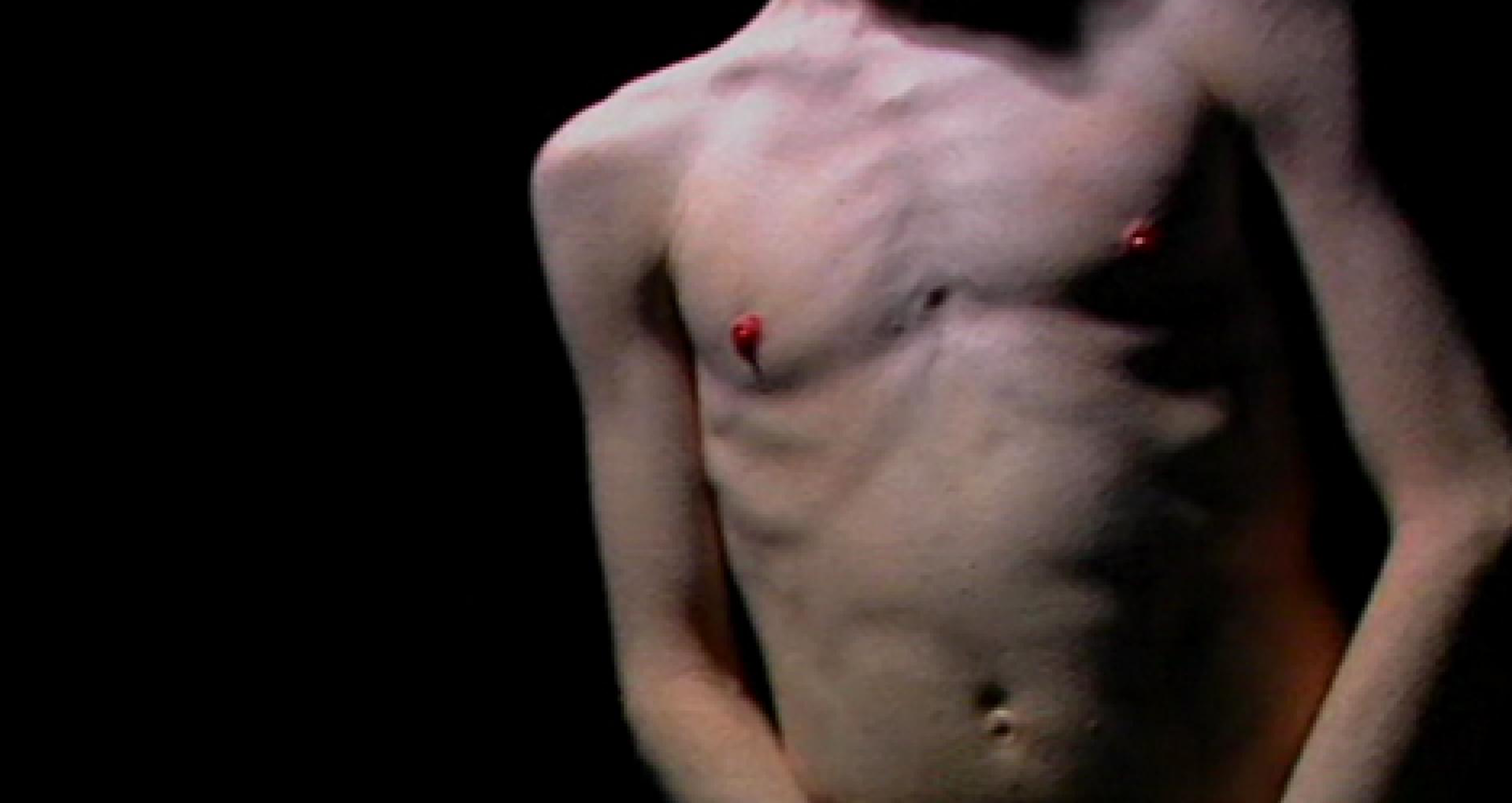 © Dennis Day, Heaven or Montréal, 1997
VIdéoH / HIVideo
Vithèque Programming
PROGRAMMING VITHÈQUE
July 11 - October 11, 2022
Vithèque
Free
Description
From July 29 to August 2, Montreal will host the 24th international AIDS conference, AIDS 2022. Vidéographe is offering a special video program of works from the collection selected by co-curator Vincent Bonin & Conal McStravick, to mark the occasion.
Curators
Vincent Bonin & Conal McStravick
AIDS 2022 will allude to the 5th International AIDS Conference on HIV/AIDS in 1989, which we remember today mainly for the paradigm shift it operated. This encounter of specialists, mostly from the medical field, became also a meeting site for persons with AIDS (PWAs) and their allies. The conference was the scene of an uprising led by members of ACT UP (New York and Montreal), AIDS ACTION NOW and Réaction sida, who confronted international indifference around the crisis. These groups released a manifesto, Le manifeste de Montréal, bringing together clear demands for human rights to be acknowledged in research protocols on new medication. For the first time, at the International AIDS Conference, Montreal 1989, a cultural component, in which video played an important role, was programmed alongside the talks by researchers.
Vidéographe and other video production and distribution organisations around the world have preserved videotapes made by people living with HIV/AIDS since the 1980s and today these archives bear witness to a global resistance.
PROGRAM (72 min)
Esther Valiquette, Le récit d'A, Documentary, 1990, Canada, 19 min 30 s
Dennis Day, Got Away in the Dying Moments, Video art, 1992, Canada, 5 min
Louis Dionne, Comment vs dirais-je ?, Documentary, 1995, Canada, 32 min 05 s
Dennis Day, Heaven or Montreal : The Unfinished Video, Video art, 1997, Canada, 5 min