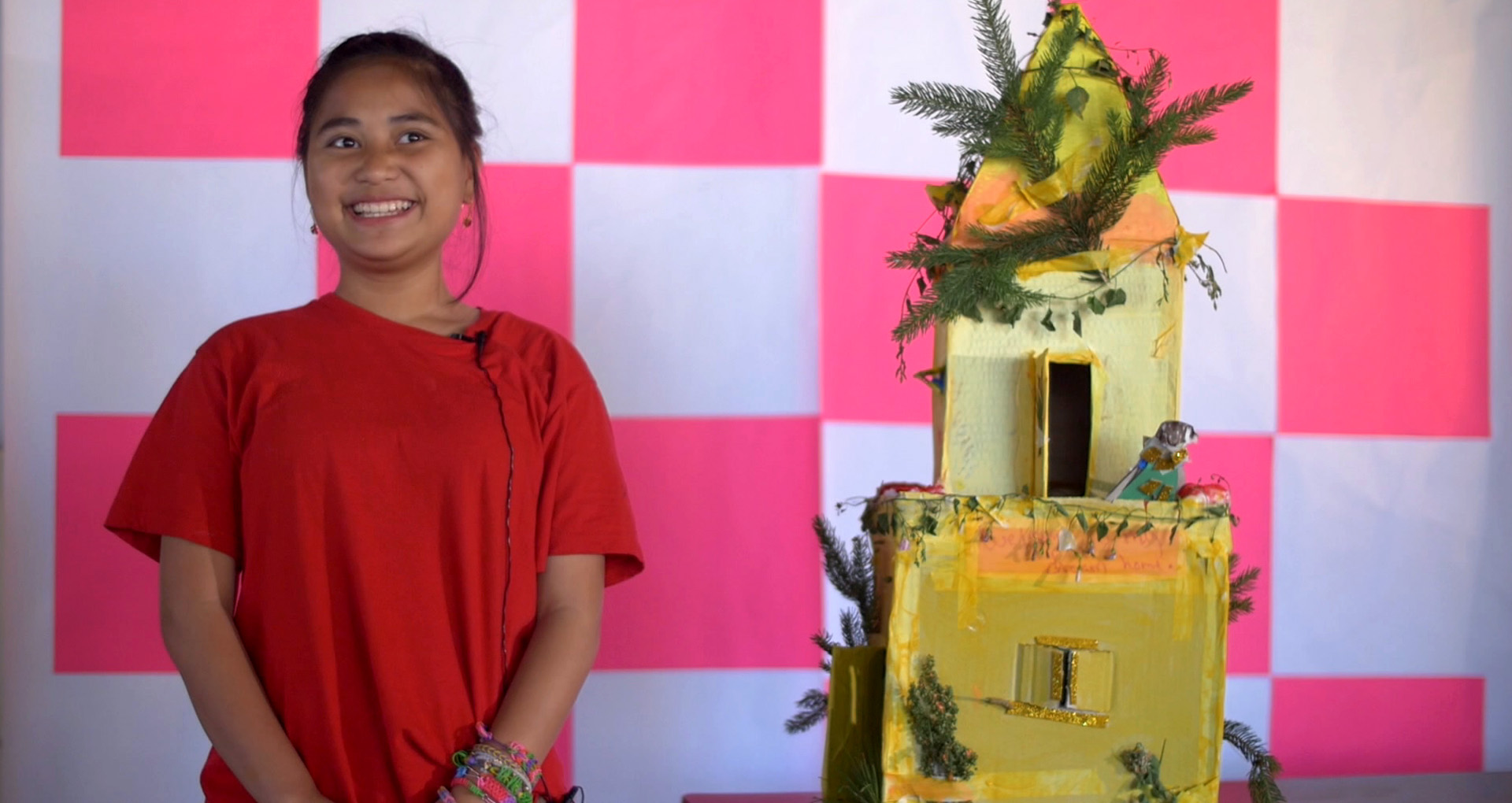 © Kirsten Leenaars, New and Definitively Improved, 2016
Zoë Chan
The I and the We
Exhibition
January 31 - March 2, 2019
Montréal, arts interculturels (MAI)

Free

OPENING RECEPTION
Thursday, January 31, 2019
5pm
Along with the launching of the publication THE PLAYERS which explores recent videos that mix aspects of documentary and performativity. Richly illustrated, THE PLAYERS features texts by Zoë Chan and Cheryl Sim, and works by artists Arnait Video Productions, Bertille Bak, Shirley Bruno, Tonia Di Risio, Lisa Jackson, Kirsten Leenaars, Caroline Monnet, Yoshua Okón, Helen Reed, Alana Riley, Karen Tam, and May Truong.
Curator: Zoë Chan
With the videos of: Arnait Video Productions, Shirley Bruno, Tonia Di Risio, Kirsten Leenaars, Caroline Monnet, Alana Riley, Karen Tam, and a special collaboration of Hands on Media Education.
Montréal, arts interculturels (MAI) and Vidéographe are pleased to co-host The I and the We an exhibition curated by Zoë Chan.
This exhibition presents recent videos at the intersection of documentary and social practice. Made in close collaboration with a wide range of subjects, the featured works explore various vocally expressive platforms—interviews, show-and-tell, even song—that cultivate agency or creativity. The I and the We pays tribute to workers in a Montreal neighbourhood, young Indigenous women, Milwaukee preteens, small-town Italian housewives, ESL high school students in NYC, and other groups little noticed or seldom celebrated.
 With The I and the We, guest curator Zoë Chan continues her ongoing examination of storytelling, performativity, and documentary in contemporary video.

Read the essay The I and the We by Zoë Chan
PROGRAMME
Arnait Video Productions, Qulliq, 10 min 21 s, 1993
Shirley Bruno, Tezen, 26 min, 2016
Tonia Di Risio, Feed, 15 min, 2010
Kirsten Leenaars, New and Definitely Improved, 14 min 14 s, 2016
Caroline Monnet, Portrait of an Indigenous Woman, 16 min 5 s, 2014
Caroline Monnet, Creatura Dada, 3 min 3 s, 2016
Alana Riley, Songs of Love, 10 min, 2007
Karen Tam, The Girl from Ipanema, 2 min 41 s, 2008
Karen Tam, The Boy from Ipanema, 5 min 13 s, 2008
Biography
Zoë Chan has over a decade of experience working in the Canadian contemporary art milieu. In her research, she has focused on youth, food, documentary, primitivism, and discourse around identity and representation. Her curatorial projects have been presented at Kamloops Art Gallery, MSVU Art Gallery (Halifax), Articule (Montréal), Foreman Art Gallery of Bishop's University (Sherbrooke), and the MAI (Montréal, arts interculturels). In 2017, she participated in the International Residency Program Ville de Paris aux Récollets ‐ Fonderie Darling, Centre Culturel Canadien. In 2014, she was one of twelve international curators selected to participate in ICI's Curatorial Intensive program in New York. She has contributed to Canadian Art, C Magazine, esse arts + opinions, and Momus, among other publications. She is a two-time recipient of the Canada Council for the Arts' Project Grant to Curators and Critics, and in 2015, received the Canada Council's Joan Lowndes Award for excellence in critical and curatorial writing. She has a Master's degree in art history from Concordia University. cargocollective.com/zoechan
Zoë Chan would like to thank the Canada Council for the Arts for its support.