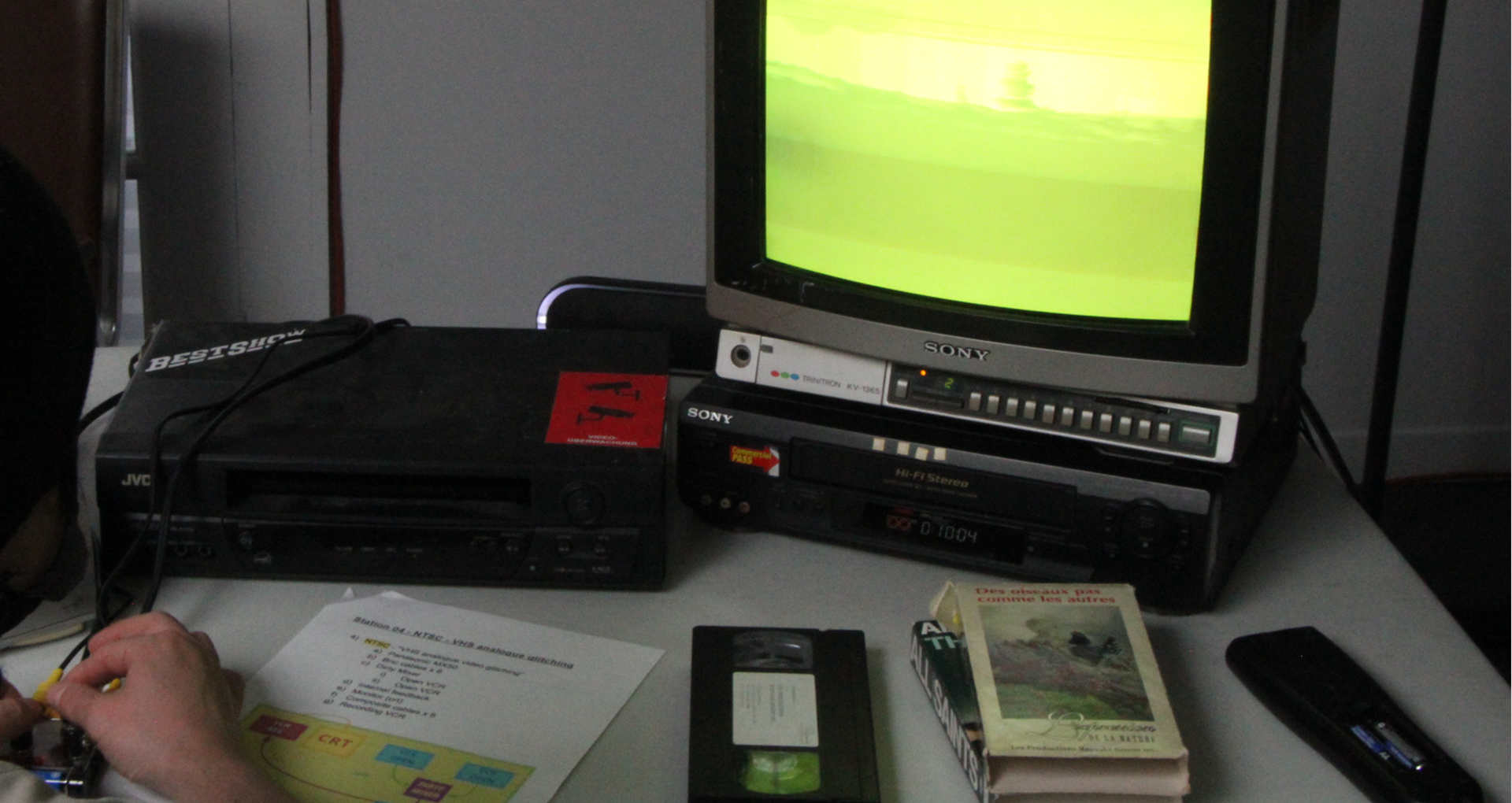 ANALOGUE GLITCH WORKSHOP
On April 30th, May 1st, and 7th, we had the pleasure to offer a series of Analogue Glitch Workshop at Vidéographe led by artists Sam Meech and Rob Feulner.
The workshop was an introduction to video glitch art and participants had the chance to use a variety of technologies and analog tools.
They also got the opportunity to work with several different setups, generating images and textures, and even take home a VHS recording of their analog experiments!
Photos : Sam Meech
Stay tuned for our upcoming workshops at Vidéographe!