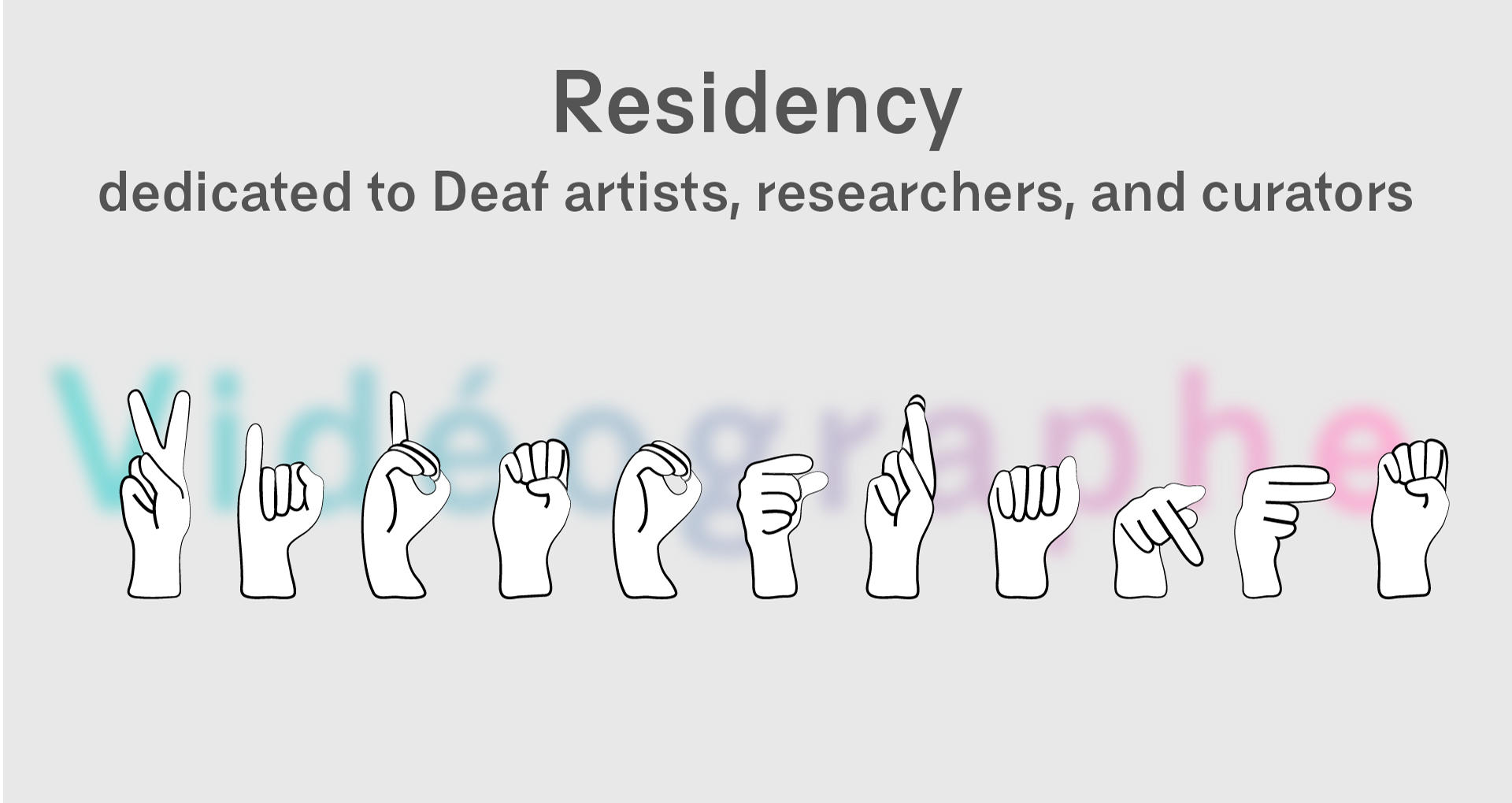 Residency dedicated to d/Deaf artists, researchers, and curators.
With a view to finding fresh perspectives on moving image, Vidéographe is offering a research residency aimed at d/Deaf artists, researchers, and curators. This research and curatorial residency will be shaped according to the needs of the successful candidate.
Artists may use this opportunity to carry out research to create a new work or that feeds their practice more generally. We invite researchers and curators to explore a theme or an area of research using our catalogue as a point of departure. Participants may take a thematic, formal, or historical approach, and might focus on the work of one or more artists.
Upon completion of the residency, the successful applicant will deliver a presentation of his or her research to a public audience.
This residency is intended for d/Deaf residents of Montréal. The successful applicant will receive a flat fee of $2,000. Artists will have access to Vidéographe's production equipment. Researchers and curators will carry out their work in the Vidéographe offices or online via our website, Vithèque. They will be assist by our team in researching the catalogue. As the team at Vidéographe does not currently know LSQ or ASL, we will use the interpretation service, SRV Canada VRS, in addition to email correspondence.
Selected projects:
► Cai Glover, Je parle, 2020
► Sylvanie Tendron, 2018