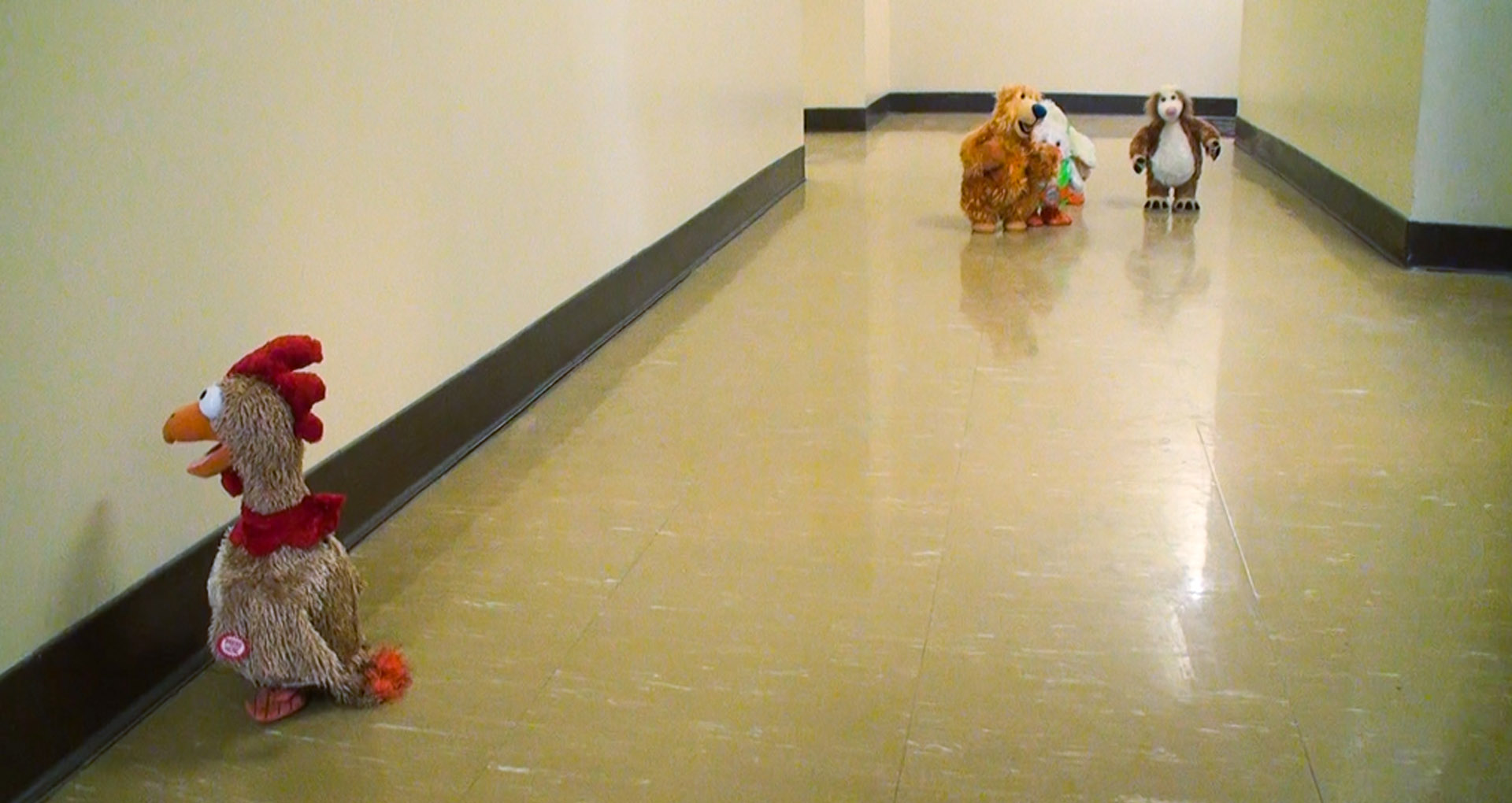 © Donigan Cumming, Exit Interview, 2014
dv_vd: Donigan Cumming
DISCUSSION AND LAUNCH
Thursday, May 7, 2020
YouTube
Free
The discussion will happen in English, and will be accessible in ASL for our Deaf audience.
As part of the dv_vd screening series, Vidéographe and Dazibao are pleased to present a discussion between Donigan Cumming and Mike Hoolboom regarding Cumming's video work from 1995 to the present.
Following this conversation, The Unrelenting Eye, a program of works by Cumming will be available to view online through Vithèque. This program highlights some of the ways in which Donigan Cumming undermines the documentary as a form within the form itself: the radicality of the situations he films, his blatant use of staging, on-screen direction given to the actors, self-filming, and explicit references to filmmaking processes.
► Link to the program The Unrelenting Eye on Vithèque [+]
PROGRAM
My Dinner with Weegee, 2001, 36 min 26 s
Wrap, 2000, 3 min 30 s
Shelter, 1999, 3 min 22 s
The Seven Wonders of the World, 2018, 18 min 59 s
► Download the pamphlet dv_vd: Donigan Cumming
Excerpt from My Dinner with Weegee :

The event accompanies the launching of Body-to-Body: The Works of Donigan Cumming, the first in a series of new publications and digital box sets produced by Vidéographe. Comprising all 26 videos made by Donigan Cumming to date, as well as images of his installations, photographs, drawings and collages, this publication takes an interdisciplinary approach in order to highlight the common threads that unite the artist's different bodies of work. It also features essays by Zoë Tousignant and Fabrice Montal, which examine Cumming's work in the context of art and film history, an audio interview with the artist by Jean Perret, and a number of sound works.
The selected texts and documents testify to Cumming's creative fervour, his desire to constantly destabilize and to relentlessly draw from the margins of society, from the watchable, as well as on his own works.
This publication was made possible thanks to the support of the Conseil des arts et des lettres du Québec.
BIOGRAPHIES
Donigan Cumming is a Montréal-based artist whose multimedia practice includes photography, sound, video, drawing, text and collage, among other mediums. His work addresses themes such as the body, the boundaries between truth and fiction, taboos of representation, and social engagement. Cumming began his career making sound installations and photographs in the 1980s. Early solo exhibitions included Reality and Motive in Documentary Photography (1986) and Moving Still (1999). In 1995, he began to work with video and in 1996 he was awarded the Telefilm Canada Award for Best Canadian Discovery (Festival du nouveau Cinéma, Montréal, 1996). His work has been shown in Canada and abroad, including at the New York Video Festival, the Whitney Museum of American Art, and the Museum of Modern Art. His work has been the subject if numerous monographic exhibitions and retrospectives and has been referred to in numerous theoretical works and reference books. His photographs and videos have been acquired by the permanent collections of museums and institutions in Quebec, Canada, and around the world. donigancumming.com
Mike Hoolboom began making movies in 1980. Making as practice, a daily application. Ongoing remixology. 100+ movies, many redacted. Since 2000 a steady drip of bio docs. The animating question of community: how can I help you? Interviews with media artists for 3 decades. 30 books, written, edited, co-edited. Local ecologies. Volunteerism. Opening the door. mikehoolboom.com