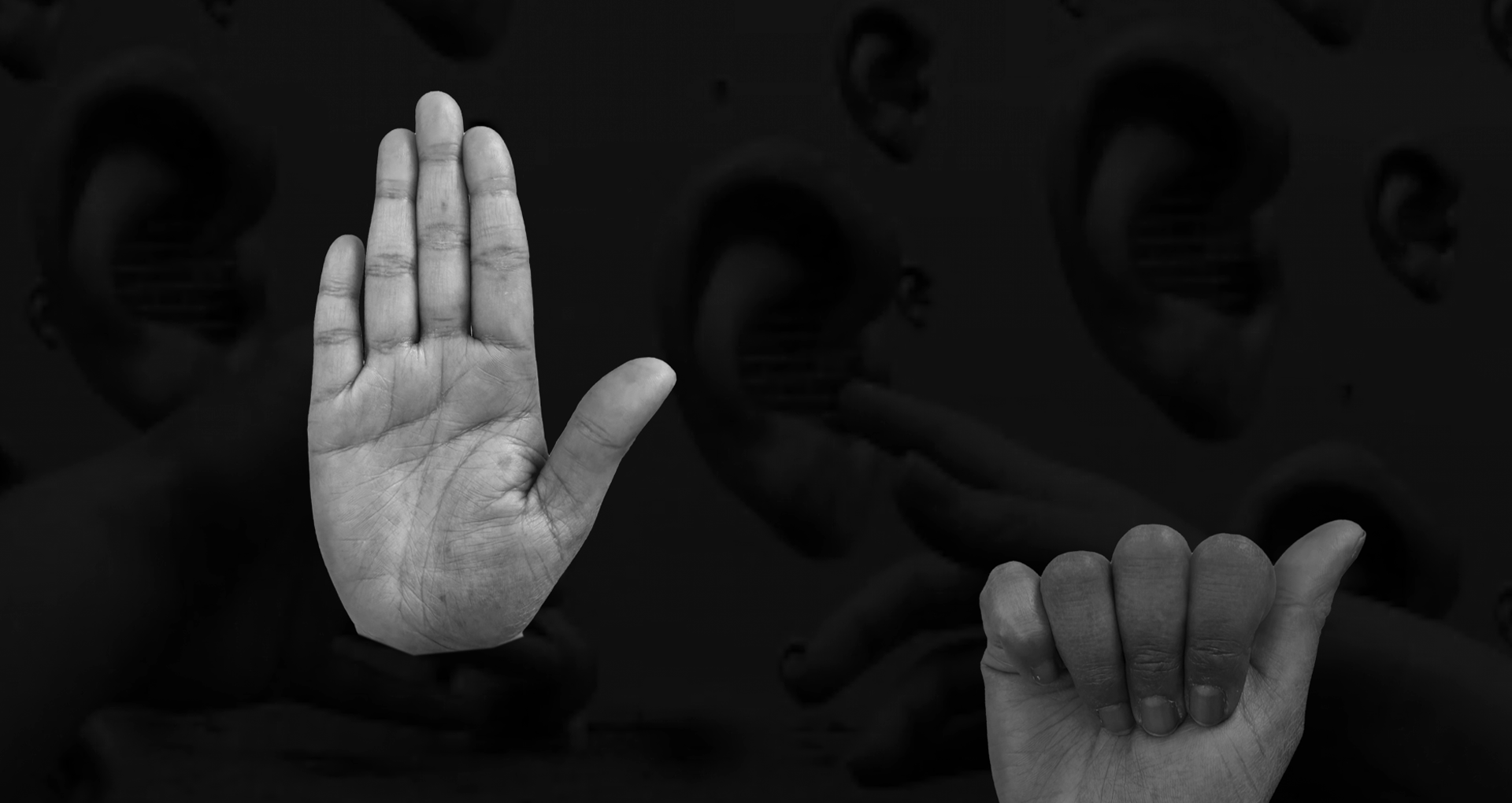 © Hodan Youssouf, Mains de langue, 2023
dv_vd : Mains
PROGRAMMING
June 8, 2023 at 7 pm
Dazibao Gallery 5455, avenue de Gaspé, espace 109 Montréal (Québec) Canada H2T 3B3
Free entry
As part of the dv_vd series, Vidéographe and Dazibao dedicate an entire evening to Hodan Youssouf, who took part of the research residency aimed at d/Deaf artists, researchers, and curators at Vidéographe.
Without sound, speech, or translator, Youssouf's piece presents a compilation of photos of hands, sign poetry excerpts, images, and phrases focused on the theme of hearing. While the narrative refers to the sometimes oppressive experience of difference, the artist's goal is to put deaf and hearing people on the same level in front of the work in order to value the democratic role of hands. The hands are capable of everything, notably of a diversity of meanings.
The screening will be preceded by a conference by Hodan Youssouf with a LSQ interpreter on site.