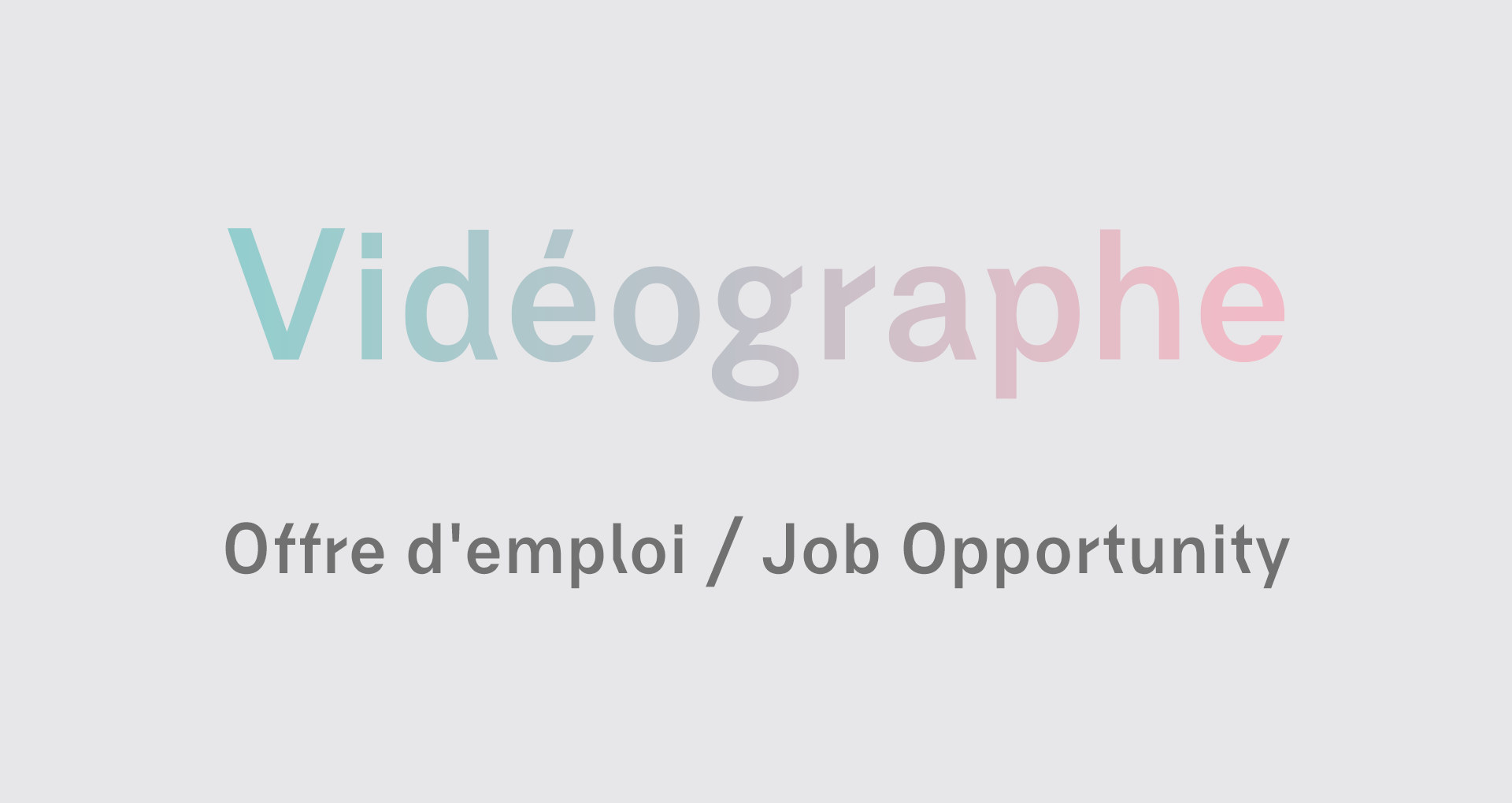 JOB OFFER AT VIDÉOGRAPHE
DISTRIBUTION COORDINATION
Deadline : October 1, 2022
Vidéographe
Vidéographe is an artist center dedicated to the research and dissemination of experimental forms of the moving image. We distribute short, medium, feature films and video installations by independent artists from Quebec and abroad. Vidéographe is active in the commercial, educational and institutional markets.
Vidéographe recognizes the richness of Quebec's cultural, sexual, identity, and linguistic diversity. We, therefore, encourage people from traditionally underrepresented groups, minorities, or marginalized groups to apply.
JOB SUMMARY
The Distribution Coordinator works closely with the artists distributed by Vidéographe, from the selection of the work to its remuneration, as well as its distribution in various artistic and media networks. This key position in the organization requires a passion for the video arts, their creators and the organizations that distribute them.
DESCRIPTION OF TASKS AND RESPONSIBILITIES
Establish a distribution plan for each work, share it with the artists and ensure its implementation
Actively seek out new distribution channels for the works
Maintain relationships with artists.
Open author files and manage copyrights
Oversee and draft contractual agreements
Ensure the follow-up of activity revenues and distribution invoices
Participate in the evaluation committee for new acquisitions and follow up with the artists.
Participate in the identification of new titles for the collection
In collaboration with the curator, ensure the cataloguing and digitization of new acquisitions
Gather information and ensure the production of promotional material for each work.
Supervises and evaluates distribution interns.
Represent the organization at events, CEGEPs and universities.
Contribute to the writing of grant applications and reports.
Writing letters of interest, recommendations for projects and grant applications for artists
REQUIREMENTS
University degree in a field related to film, media arts, communications or any other relevant field
Experience in a similar position
Knowledge of video distribution and the Quebec artistic and media communities
Knowledge of Office software (Word, Excel)
Interest in new distribution tools
Ability to supervise an intern
Fluency in spoken and written French, English an asset
Ability to work in a team
Strong organizational and multi-tasking skills
Autonomy, initiative and interpersonal skills
CONDITIONS OF EMPLOYMENT
Location: 4550 Garnier Street, Montreal, H2J 3S7
Schedule: 32 hours per week
Remuneration: hourly wage of $20
Please send your resume and cover letter by October 1, 2022 to the attention of Mick Sand at info@videographe.org
We would like to thank all interested candidates. Only candidates selected for an interview will be contacted.