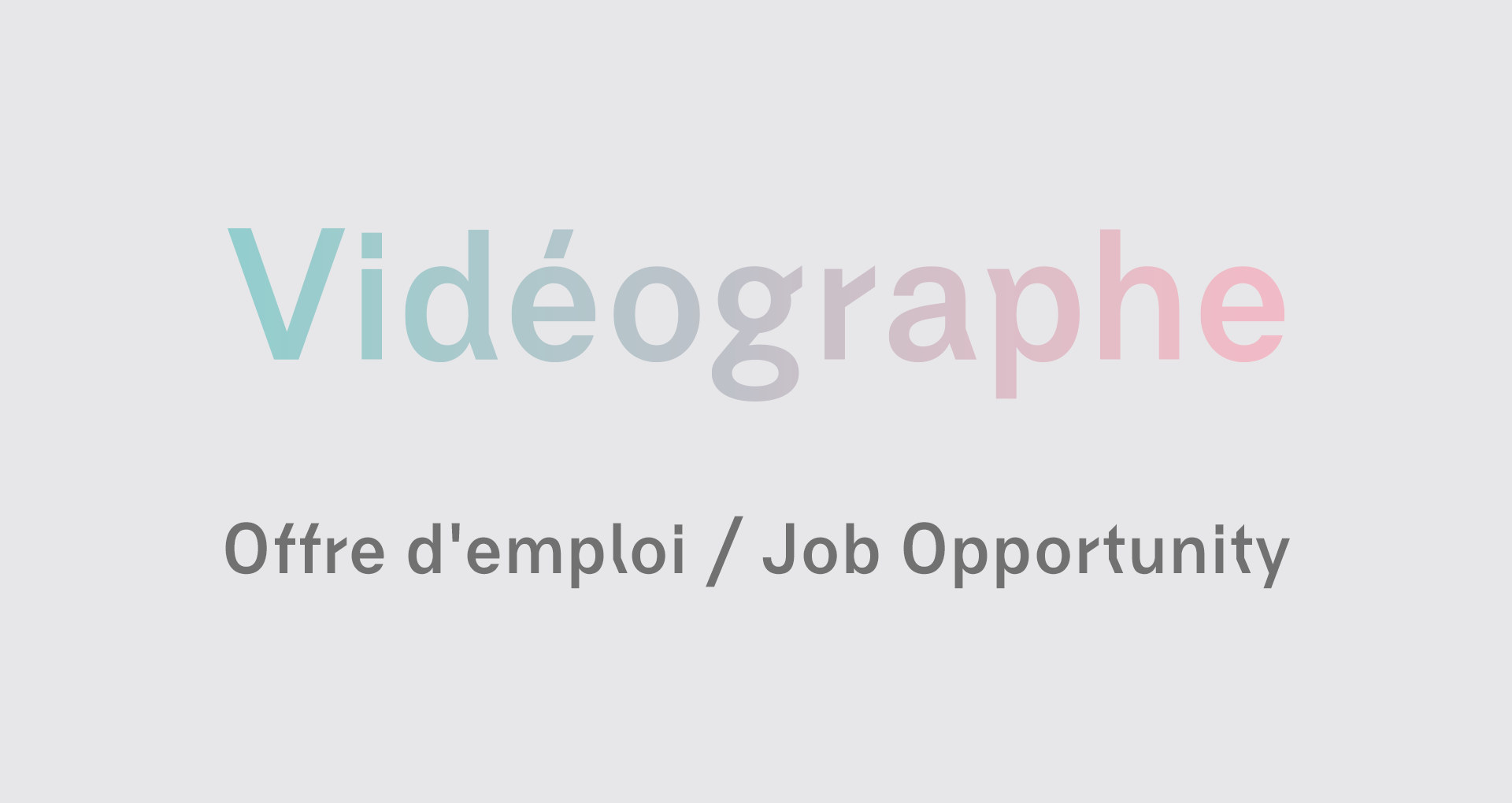 JOB OFFER – TRAINING AND OUTREACH COORDINATOR
Vidéographe is an artist-run center dedicated to the research and dissemination of experimental forms of the moving image. We distribute short, medium, and feature-length films and video installations by independent artists from Quebec and abroad. Vidéographe is active in the commercial, educational and institutional markets.
Vidéographe recognizes the richness of Quebec's cultural, sexual, identity, and linguistic diversity. We, therefore, encourage people from traditionally under-represented, minority, or marginalized groups to apply.
SUMMARY
The Training and Outreach Coordinator is responsible for the organization, promotion, and follow-up of training, mediation, and support programs for artists.  He/she is also responsible for following up on memberships, welcoming visitors, and managing accounts with suppliers.
DESCRIPTION OF DUTIES AND RESPONSIBILITIES 
Training and Mediation Programs:
Coordinate creative programs (residency, mentorship, creative support): writing calls for projects, promotion, coordination and participation in the selection committee, selection of mentors, post-mortem follow-up.
Ensure the planning and logistics of training and mediation activities.
Develop timelines and follow up on the progress of creation, training, and mediation programs.
Allocate budgets and monitor budgets for training and mediation activities.
Write funding applications and reports and update statistics for training, mediation, and internship activities.
Research and identify the best external resources (freelancers and artists) for training, mentoring, and mediation programs.
Prepare agreements with artists, work visas for interns, and other administrative documents.
Develop partnerships for mediation activities.
Represent Vidéographe and its community in professional networks.
Membership and administration:
Maintain the membership database and ensure renewals (reminders, billing, follow-up).
Greet and direct visitors and members at the door, on the phone, and by email.
Communicate information about Vidéographe, membership, programs, and services.
Invoice memberships, rentals, and training services.
Manage accounts, orders, and contracts with suppliers.
Manage petty cash.
Organize team meetings and contribute to board meetings.
Assist with operating grant applications and reports.
Do mailings, file emails, and mail.
Perform any other related duties to support colleagues or as assigned by management.
REQUIREMENTS 
2 years of experience in project coordination.
Knowledge of and interest in independent media arts in Quebec and Canada.
Training in the arts or other relevant fields.
Strong organizational and multi-tasking skills.
Excellent synthesis and writing skills.
Knowledge of Office software (Word, Excel).
Comfortable with social networks.
Fluency in spoken and written French and English.
Great ability to work in a team.
Autonomy, initiative, and interpersonal skills.
HIRING CONDITIONS
Workplace: 4550 Garnier Street, Montreal, H2J 3S7
Schedule: 28 hours per week
Remuneration: hourly wage of $19.38
Please send your resume and cover letter before June 24, 2022, to projet@videographe.org
We warmly thank all interested candidates. Only those candidates selected for an interview will be contacted.