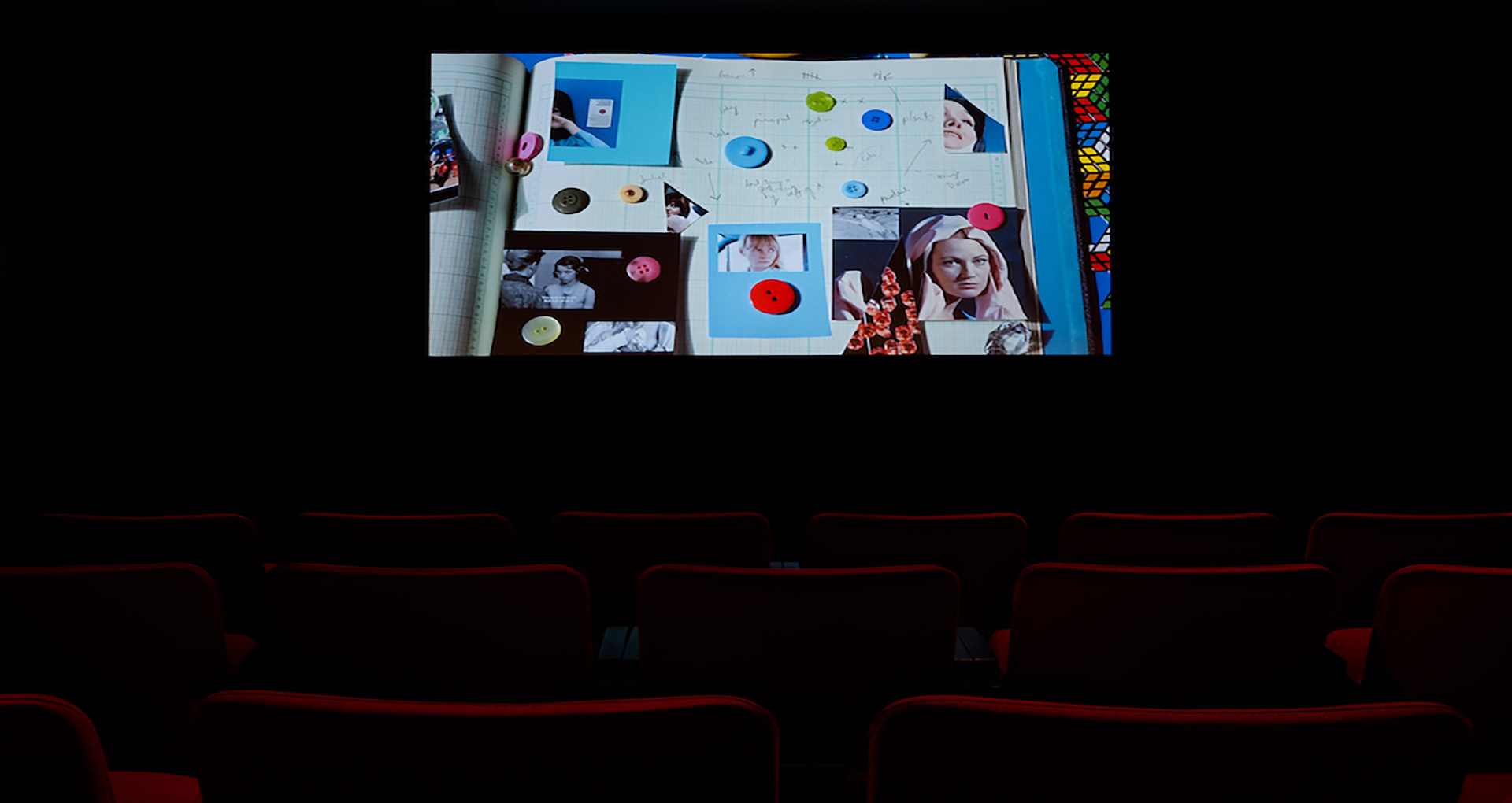 © Kim Kielhofner, Reading Patterns, 2017
Kim Kielhofner
All the Images
LUX - Creation and dissemination residency
November 2018 - December 2020
Main Film, OBORO, PRIM, and Vidéographe are pleased to welcome Kim Kielhofner to the LUX residency. Through this residency, Kim Kielhofner will develop a synchronized two channel video work that investigates speculative fiction, or science fiction. Looking at diverse texts, she wants to look at the tropes and visual markers of the future represented across a range of media. She is looking for the idea of life in Simulacrum, what does it mean to experience freedom, and the simultaneity of time.
Kim Kielhofner's practice involves working with drawing, writing, and the moving image through collection, collage, and narration. She has created many short video works that involve re-contextualizing archival or found material. These techniques embody a process that examines her environment and shifts through the narratives that are woven in it.
Working in video, the artist uses these narratives, particularly studying the historical implications of these in how we understand stories, how we remember, and how we place ourselves within them. Using techniques and footage from diverse cultural spaces, from cinema to Internet video to the home movie, she brings these together under narrative forms. The narrative sometimes punctuates, sometimes connects the image and sound. Kim Kielhofner uses timing, pacing, and the quality of the image itself to play off of each other to expand the space and create a layering of histories and meanings.
Her recent work has been based around the research and re-enactment of moments from cinema and literature. She takes examples dispersed across time and theme and create a constellation of connections and layers. Kim Kielhofner is interested in the possibilities of transformations in the repetitions of texts. Placing elements in incongruous contexts and creating a differing dispersion of images and texts allows for a peek under the mechanisms that have driven these texts. In this there is the possibility for further pathways and connections and ultimately a different understanding of how we ourselves are actors in these texts.
Biographie
Kim Kielhofner is an artist working in Montreal. She is known for videos, drawings, and books. She holds a Master's in Fine Art from Central Saint Martins College of Art and Design (London, 2010) and a Bachelor's in Studio Art from Concordia University (Montreal, 2007). In 2013, she won the Charles Patcher Prize for emerging artists from the Hnatyshyn Foundation. Her work has been shown internationally at festivals and exhibitions. She has had exhibitions of her work at VOX (Montreal, 2015), Sporobole (Sherbrooke, 2017), LUX (London, 2017) and Dazibao (Montreal, 2017). Giantpixie.com