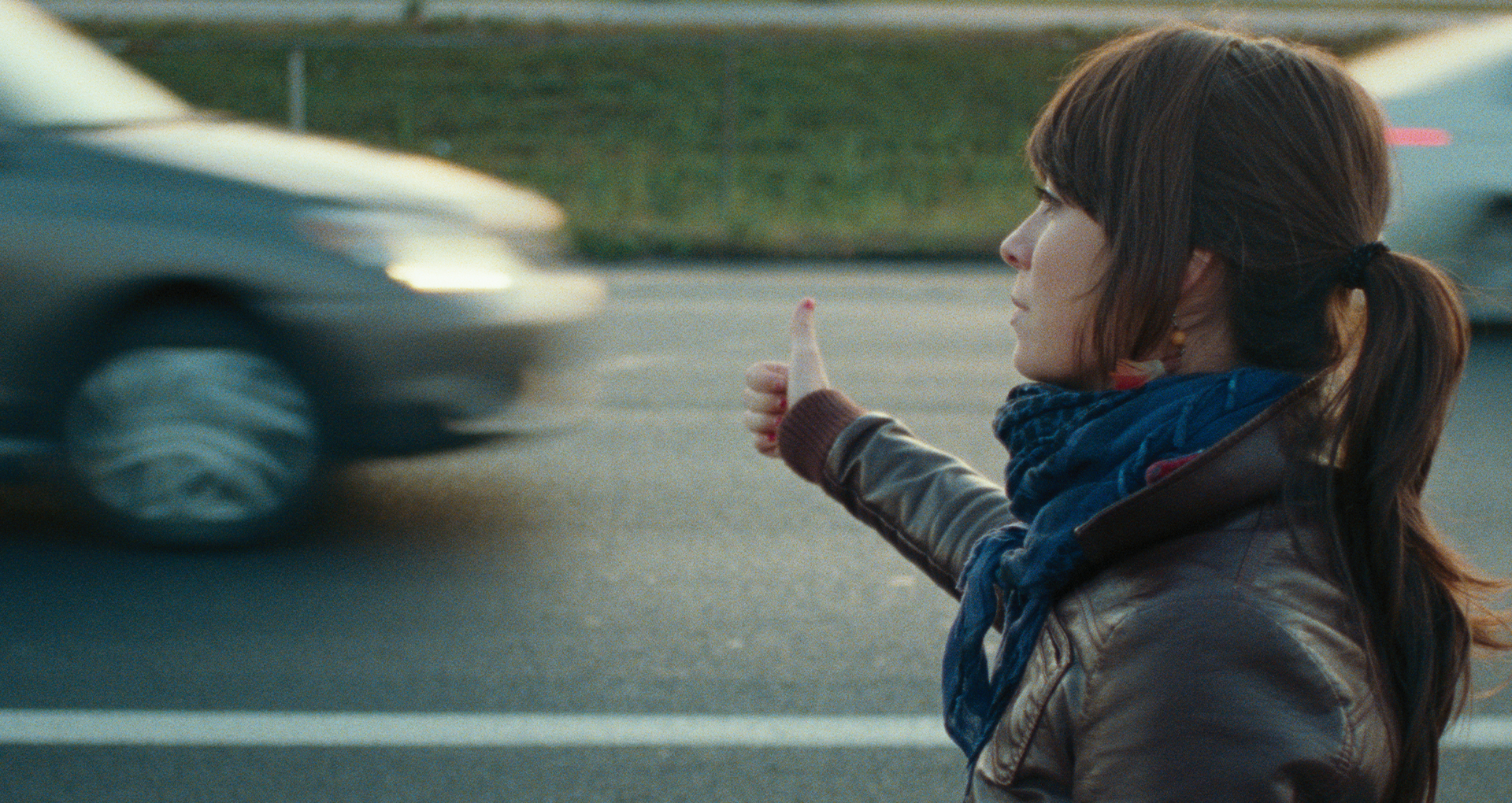 © Anne Emond, Naissance, 2009
Vidéo club – focus on Anne Emond
PROGRAMMING
December 6th, 2022 - 6 pm
Cinéma Moderne
$15
In collaboration with the Cinéma Moderne, Vidéographe presents a program of four short fiction films by Anne Émond, who will be on-site to show her work and answer questions from the public.
Plus rien ne vouloir, L'ordre des choses, Naissance et Sophie Lavoie follow the intimacy of four different protagonists in a unique way. Themes of death, loss,  and hope are at the heart of this program, which stands out for the vulnerability of its characters.
 The screening concludes with a convivial moment where ticket holders can enjoy a drink offered by Vidéographe.
The films will be presented with closed captioning and an LSQ interpreter will also be present to accompany the discussion.
We look forward to seeing you all on December 6th at the Cinéma Moderne!
Open doors at 6pm
Screening starts at 6:30 pm
PROGRAM 
Plus rien ne vouloir, 14 min 03 s, 2011
Maxime celebrates his 32 year old birthday. He has everything to be happy : a wonderful girlfriend, a cute little girl, a respected job. But he is not. This night in the bar, he feels old and has just a little taste of the life he cannot dream of having anymore.
L'ordre des choses, 17 min, 2009
Jérémie's life turns to chaos when Luce, the love of his life, the magical centre of his universe, leaves him.
Naissance, 17 min, 2009
Camille has just had an abortion. On the road, she meets Pierre. In the embarrassment and silence, a complicity full of hope is born between them.
Sophie Lavoie, 8 min 42 s, 2009
Sophie Lavoie has an appointment. Anxiety starts.
BIOGRAPHY
ANNE ÉMOND
Anne Émond is a Montreal-based screenwriter and filmmaker. In 2005, she earned a Bachelor Degree in Film production from Université du Québec à Montréal. In the last five years, she has written and directed seven short flms. At the 2009 Rendez-vous du cinéma québécois, she was awarded the Best Direction Coop Vidéo Award for her short film L'ordre des choses. The short film was also nominated for the Jutra award. Naissances was selected for Canada Top Ten 2009 Palmares, and won the prize for Best narrative short film at the last edition of Brooklyn International Film Festival. Her first feature film, Nuit # 1, was released in 2011, followed by Les êtres chers (2015) and Nelly (2016).