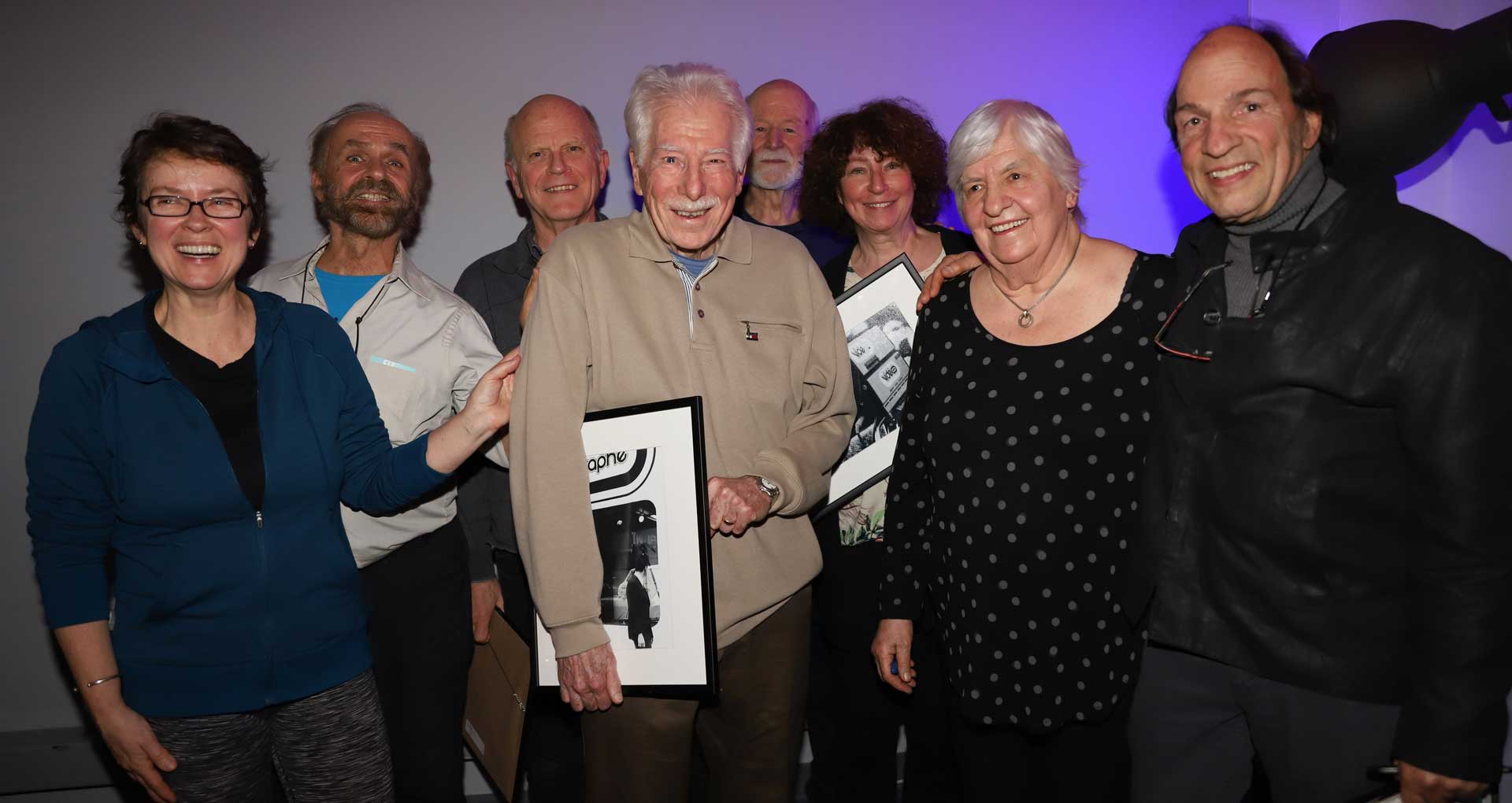 @ Céline B. La Terreur
Vidéographe honors its founding members:
Thérèse Bérubé, Pierre Devroede, Pierre Falardeau, Robert Forget, Jean-Jacques Leduc et Ghislaine Martineau
Evening of celebrations
The Board of Directors at Vidéographe is extremely proud to welcome Thérèse Bérubé, Pierre Devroede, Pierre Falardeau, Robert Forget, Jean-Jacques Leduc, Ghislaine Martineau and Julien Poulin to their circle of Honorary Members. This initiative is intended to thank the individuals who were involved in our Centre when it was founded almost 50 years ago, and who, either as members of the Vidéographe team or as artists who used the Centre, have participated in the development of video practices in Quebec.
The Honorary Members initiative was formed in 2018 following a process of reflection about the future of Vidéographe. Over the course of this process, we identified Dissemination, Research, Sharing and Community as fundamental elements of our mission and our future. These four precious cornerstones are the foundation of Vidéographe and always have been. It therefore seemed important to acknowledge the creativity, boldness and profound commitment of the people who preceded us and whom we have to thank for Vidéographe's existence today. We warmly thank our Honorary Members, who have accepted this invitation.
An evening of celebrations was held on 27 November 2019. There were wonderful reunions at this event, filled with love, delightful anecdotes and inspiring stories. Over the course of the evening, we also announced the launching of the Prix Robert Forget, named in honour of the man behind Vidéographe, which will highlight an exceptional contribution to moving image practices in Quebec.
In 2018, we celebrated a first cohort of Honorary Members comprising Charles Binamé, Jean-Pierre Boyer, Michel Cartier, Jean-Paul Lafrance, Yves Langlois, Jean-Pierre Masse, Pierre Monat and Tahani Rached.
BIOGRAPHIES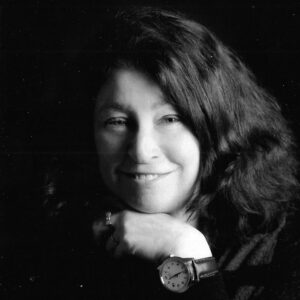 Thérèse Bérubé was a member of the very first team at Vidéographe, where she took care of member and user relations. She went on to train for two years with Monique Champagne, a well-known script supervisor in Montréal. Over a career that has spanned more than 40 years, Bérubé has played an important role in Quebec cinema, working as a script supervisor on close to 145 productions, the majority of which are feature-length films. She has worked on many major films in Quebec cinema, alongside a great many renowned filmmakers, including Louis Bélanger, Gilles Carle, Anne Émond, Bernard Émond, Philippe Falardeau, André Fortier, Jean-Claude Labrecque, Micheline Lanctôt, Carole Laure, Simon Lavoie, Catherine Martin, Louis Saia and Denis Villeneuve. ► Read more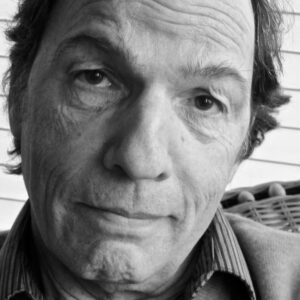 Pierre Devroede worked at Vidéographe from its beginnings in 1971. He played a part in the conception of video theatre and oversaw 'videogramme' viewings, which sometimes led to discussions in the video theatre. He also oversaw the distribution of videogrammes to community television, community groups and educational institutions. ► Read more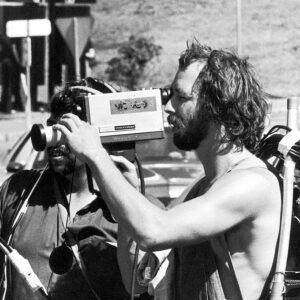 An audacious filmmaker and screenwriter, Pierre Falardeau (1946-2009) has quickly become one of the most visible directors in the Quebecois and Canadian film scene. His raw and incisive style has been known to leave no one indifferent and has often fed hostile controversies. His frankness, his positions on political and social issues and his stance against federalism and the colonialist exploitation of workers have certainly made him a most colourful intellectual. Yet despite his sarcasm and his casual air, Falardeau remains a sincere crusader. Faced with jeering reprisals from closed doors and the systematic refusal by government film assistance programs, his work is synonymous with perserverance, provocation and denunciation. ► Read more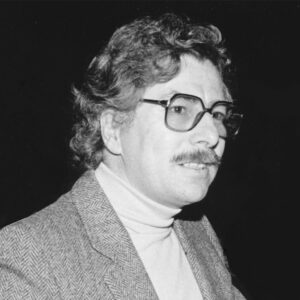 Born in 1938, Robert Forget studied biology and physiology. He made educational films on 8mm in the 1960s, through which he met Norman McLaren. He began working at the National Film Board (NFB) in 1965 as Director of the Department of Educational Films on Biology. He participated in the Groupe de recherches sociales, with, among others, Maurice Bulbulian, Fernand Dansereau and Michel Régnier, where the idea of interactive cinema was developed. This led to his interest in video at the turn of the 1970s. He initiated the Vidéographe project, which came into being in 1971. He was the director and one of the first animators during these early years, along with Jean-Pierre Masse and Jean-Jacques Leduc. In 1973 he received the John-Grierson Award for his exceptional contribution to Canadian cinema. ► Read more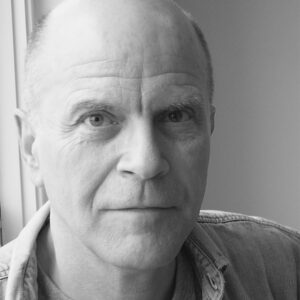 Jean-Jacques Leduc is known for his work at the National Film Board of Canada (NFB). He has produced some 25 animated films, including the well-known series Ludovic by Co Hoedeman. He has also made two animated films. In 1981, he collaborated on Zea with his brother André, who is also an animation specialist. The film won the Cannes Festival Special Jury Prize in 1981 and the Genie Award for Best Theatrical Short in Toronto in 1982. In 1990, he made Mirrors of Time, which brought together animation filmmakers who took the opportunity to use the software developed by the Centre d'animatique. ► Read more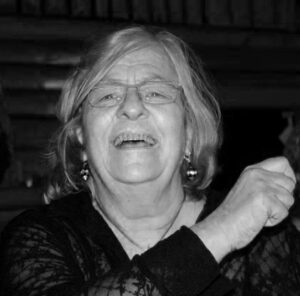 After 15 years of experience at the Banque de Montréal, first as a teller and then as manager of the savings department, Ghislaine Martineau worked at Vidéographe as Assistant to the Director from 1973 to 1975. While in this role, she was specifically responsible for bookkeeping. This time at Vidéographe was, in her words, a memorable experience. She never forgot the warm, dynamic and creative team, the extremely talented artists such as Pierre Falardeau in Continuons le Combat and Julien Poulin, his collaborator and friend who co-created Le Magra. It was a fruitful period for the production of powerful documents. Ghislaine then went on to carry out a teaching exchange in England and took advantage of this opportunity to travel for a year. On returning to Quebec, she worked for the insurance company Chubb – coincidentally the company that currently insures Vidéographe. She has been lucky enough to have a son and two grandchildren, with whom she is very close. ► Read more