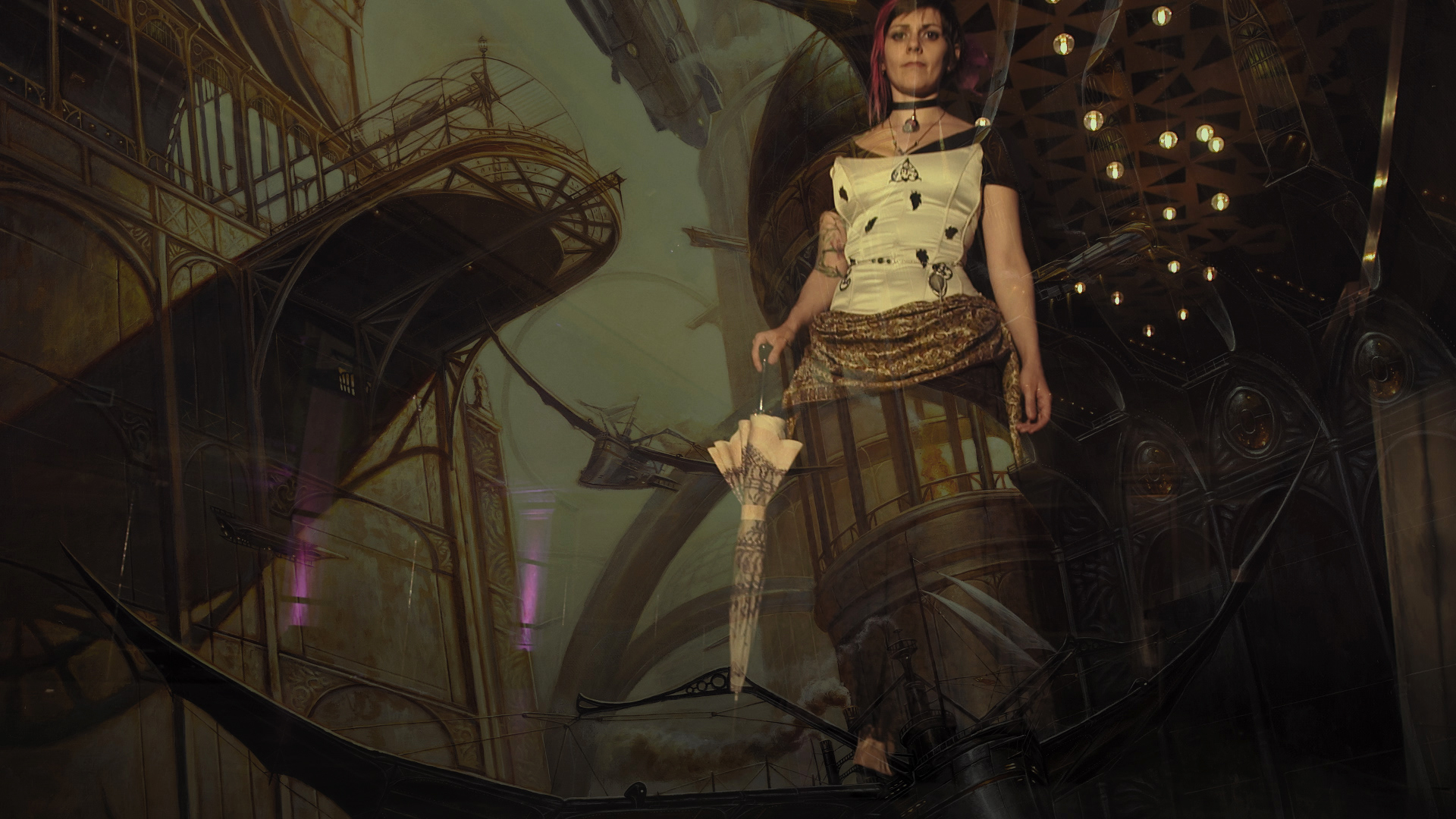 Annie Deniel, Steampunk Connection, 2019
World premiere of documentary Steampunk Connection at Fantasia
Event
August 1 2019, 9:45pm
Fantasia Festival
Vidéographe is proud to announce the premiere of Annie Deniel's Steampunk Connection at Fantasia Festival on August 1, at 9 :30pm.
To leap into imagination, and find yourself!
Exploring at once both the past and the future, Clara, Daniel and François have chosen a different kind of creative connection to the world. For three years, the filmmaker followed these members of the steampunk community, an extraordinary artistic movement inspired by science fiction and the Industrial Revolution with close to 4M followers worldwide.
This creative film mixes direct documentary cinema with surrealist 'steampunk' clips, giving voice to people whose feelings of being 'outsiders' have led them to reinvent and heal themselves through the imaginative expression of Steampunk art.
Beyond their inventive costumes and their surprising creations made of recycled materials, these steamers invite us to examine our own feelings about living and consuming in the digital era.
The screening will be preceded by a show by Jardin Mécanique, a Québec rock group inspired by steampunk.
► Consult the press kit Here
On the web:
www.facebook.com/steampunkconnection
www.steampunkconnectiondocumentary.com
www.youtube.com/channel/UCGN4OCLRFPeoEizuzhZ50jA
www.instagram.com/steampunk_connection
Annie Deniel-Biography:
Annie Deniel is a film director and editor. After earning two degrees in psychology and film studies, she began in 2001 to edit a number of independent documentary films. In 2007, she moved into directing. Her work includes two arthouse documentaries and several short works, including Le voyage du soldat (The Soldier's Journey), an experimental essay about the war in Algeria, as well as Place de l'Élégance (The Place of Elegance), a vibrant portrait from life of a small hairdressing salon for women in a working-class neighbourhood of Montreal.
Steampunk Connection is her first full-length documentary film, which once again explores the intersections of History and identity.