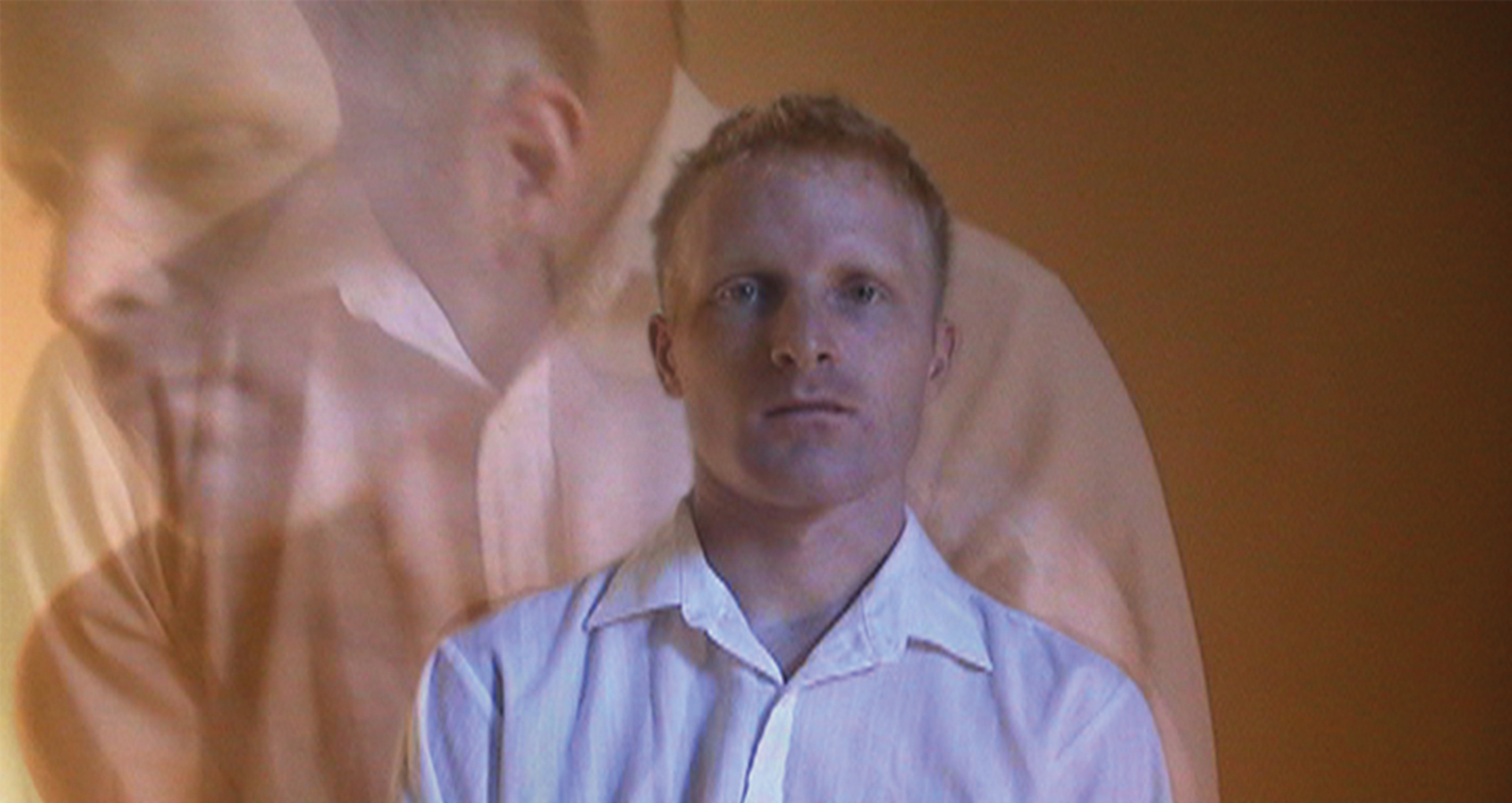 © Owen Eric Wood, Self Portrait, 2004
Lucie Szechter
Sharing One's Own Face
Research and curatorial residency
2018
Vidéographe
Free
As part of its Research and Curatorial Residency program, Vidéographe is pleased to welcome researcher and artist Lucie Szechter for a research project based on our collection.
Filming the Self
Lucie Szechter's research project, Sharing One's Own Face, considers the issues raised by the face in the practice of filming the self. She uses the term 'filming the self' in a broad sense as self-filming occurs as soon as the film-maker is present on screen in his or her own film. During this residency, she will specifically try to answer the question 'what is it to film oneself as someone else?' Using a body of videographic works selected from Vidéographe's collection.
Filming the self and the emergence of a new social space
During this research and curatorial residency, she will consider whether the link between articulation on one hand and representation on the other can allow for a new relationship to emerge between the film-maker and the viewer, as well as between the film-maker and whoever else is being filmed, if anyone else is. We could also address the subject of the 'exhibition'[1] of the film-maker on screen, from the author's vulnerability to his or her possible empowerment.
Filming the self and its uses in a contemporary context
During an organized study day at the end of the residency, she will attempt to contextualise the practice of filming the self in cinema and video art with other researchers. Did filming the self in art predict current practices on social media networks? What differentiates the practice today?
The issue of representation of the author's face in a political context in which facial recognition tends to be systematized could also consider ; a context in which 'racial profiling' persists, for example. What political capital, if any, might we observe in the practice of filming the self? Could film and video-makers use self-filming to subvert the procedures of control and identification to which we are subjected? We might, for example, consider the implications of using masks or make-up when filming the self.
The impact that filming the self has on the 'documentary pact' (guaranteeing the viewer that the film depicts the real world) and the 'autobiographic pact' (confirmation in the text that the identities of the author, narrator, and protagonist coincide) will also be looked at.
Some works attempt to breech these implicit pacts (this is the case in numerous 'individual mythologies' in the visual arts, for example), while others attempt to affirm them (in certain film magazines and cinematographic self-portraits for example). We will explore the different tools used to reach these aims.
[1] The act of showing, of exposing to the public eye
Biography
Born in Nantes, France in 1987, Lucie Szechter obtained a Master's Degree in Cinema Studies at the Université de Montréal before enrolling in the research/practice-based doctoral program 'Art and Sciences' at the École de Recherche Graphique (Brussels) and the Université de Liège with the national grant FRESH awarded by the FNRS. In 2014, Szechter shot her first short fiction film Plage(s), produced by the Groupe de Recherches et d'Essais Cinématographiques (G.R.E.C). Plage(s) has been selected for numerous festivals, including Côté Court (Pantin) and the Festival International de Films de Femmes (Créteil), and has received the Courts d'ici 2014 prize in Nice from Un festival c'est trop court. The following year, Szechter was invited by LE BAL contemporary art centre in Paris to realise a film project with children as part of their program, La Fabrique du regard. In 2016, she finished her second film, 27 ans, a documentary work combining sound testimonies and found footage. At the end of 2016, she was invited by G.R.E.C., France 2 and the Agence du court métrage to make a one-minute film for a collection paying tribute to Lumière operatives. Szechter is currently shooting her new film, L'Oreille décollée, produced by Aurora films with the support of the Pays de la Loire region and CNC. She also writes about film for Canadian and French magazines. cargocollective.com/lucieszechter