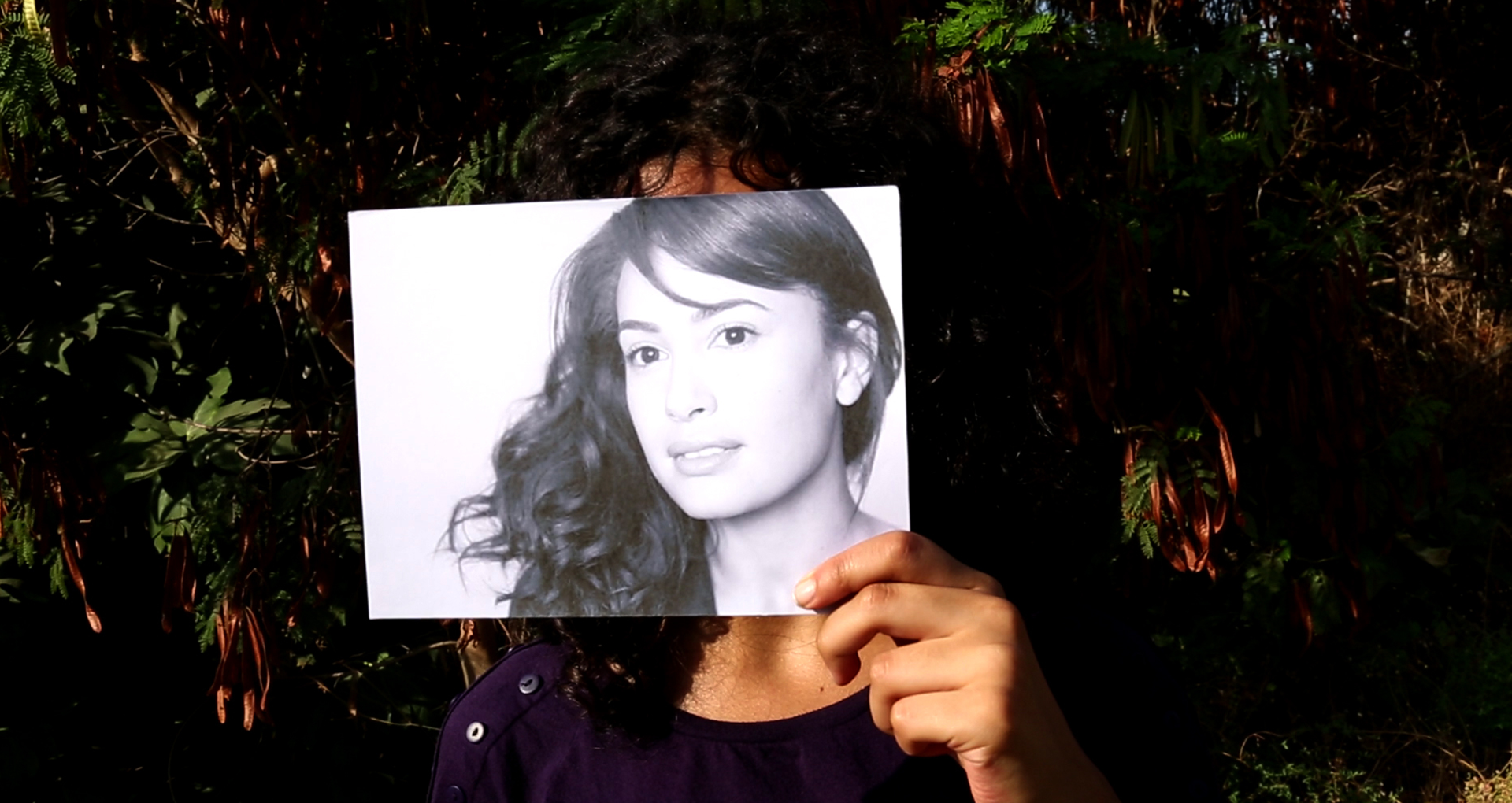 © Have You Ever Killed a Bear? Or Becoming Jamila (2014) Marwa Arsanios / photo Mor Charpentier
Making Revolution: Collective histories, desired futures
PROGRAMMING
From November 11 to December 11, 2021
MAI | Montréal, arts interculturels
Free - reservation required
Making Revolution explores the forms of struggle and revolution in the Middle East and North Africa through video art and installation. This exhibition curated by Farah Atoui and Viviane Saglier revisits histories of uprisings through the production and circulation of images. While the 2011 upheavals are often considered a turning point in the region's political history, the six video works and three installations featured in Making Revolution engage with non-linear and/or affective temporalities, earlier revolutions, and their political and poetic legacies. They foreground the corporeality of uprisings, thereby drawing attention to the embodiment of revolution through the medium of the moving image.
This incisive and hopeful investigation seeks to convoke experiential imaginaries and understandings for the struggles and movements to come.
Opening Night
November 1, 2021, from 5 pm  – 7 pm at the MAI
Free event, reservation required.
▶︎ Reserve your tickets here [+]
---
Works presented 
Muhammad Shawky Hassan, And on a Different Note, 2015
Ali Kays, Nothing Matters, 2005
Ali Cherri, Pipe Dreams, 2011
Marwa Arsanios, Have You Ever Killed a Bear? Or Becoming Jamila, 2014
Raed and Rania Rafei, Prologue, 2011
Jayce Salloum, Untitled: everything and nothing, 2001
Sanaz Sohrabi, Notes on Seeing Double, 2018
Basel Abbas and Ruanne Abourahme, At those terrifying frontiers where the existence and disappearance of people fade into each other, 2018
Mosireen, Prayer of Fear, 2013
Guided Visits 
Guided tour in French, with Lynn Kodeih: November 16 2021, at 4pm
Guided tour in English, with Farah Atoui: November 19 2021, at 3pm (SOLD OUT)
Guided tour in English, with Viviane Saglier: November 25 2021, at 1:30pm (SOLD OUT)
Guided tour in Arabic, with Razan AlSalah: December 3 2021, at 4pm
▶︎ Reserve your visit here [+]
---
Film screening
November 13, 2021, at 7:30 pm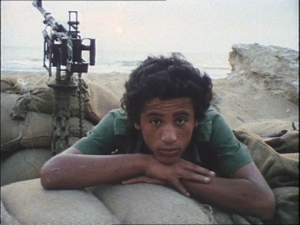 Mohamad Malas, The Dream// Al-manam, 1987, 45 min
Shot in 1980-81, the film is composed of interviews with different Palestinian refugees including children, women, elderly people, and militants from the refugee camps of Sabra, Shatila, Bourj el-Barajneh, Ain al-Hilweh and Rashidieh in Lebanon. In the interviews Mohamad Malas questions them about their dreams at night. The dreams always converge on Palestine: a woman recounts her dreams about winning the war; a fedai of bombardment and martyrdom; and one man recounts a dream where he meets and is ignored by Gulf emirs. Malas lived in the camps while filming and conducting interviews with more than 400 people. In 1982 the Sabra and Shatila massacres occurred, taking the lives of several people he interviewed. Malas stopped working on the project, and returned to it in 1986. He edited the many hours of footage gathered into this 45 minute film, released in 1987.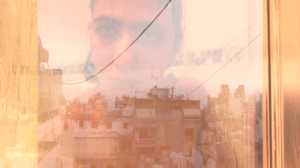 Umama Hamido, On Akka's Shore, 2019, 60 min
On Akka's Shore is a fictional memoir of Umama and her friend Tareq Al Jazzar based on hallucinations, dreams and out-of-body experiences. Scenes slip between Akka in Palestine, a Palestinian refugee camp in Lebanon, Hamido's city of birth, Beirut and London, and their current home. On Akka's Shore takes us on an exploration of the chaos of memory in relation to personal and collective history. 'Yesterday I dreamt that I was flying over the streets of Beirut. I was my camera, my body and my eye and all of me was one with the lens. You asked me how it was. I told you, the feeling resembles everything in it. Do you think places get stuck in time when we leave them?' (Umama Hamido)
On Akka's shore was supported by Jerwood Charitable Foundation, Pacitti Company and Artsadmin.
---
BIOGRAPHIES
Mohamad Malas
Mohamed Malas was born in 1945 in Kuneitra, Golan. After studying at the Ecole Normale, he taught philosophy from 1965 to 1968 before studying film at the VGIK in Moscow in 1974. He is the author of two books: Announcements for a city that lived before the war (Beirut, 1979), Le Rêve (Beirut, 1980), and numerous articles.
He co-wrote Omar Amiralay for his project on the Carmathes (see below).
Hulmu madinatin saghira (Dream of a small town, cm fiction, 1971), Al-yawn al-sabi (The Seventh Day, cm fiction, 1972), Al-kullu fi makanihi wa kullu chai ala ma yuram (All is well my general, cm fiction, 1974), Quneitra 74 (Kouneitra 74, cm fiction documented, 1974), Al-dhakira (Memory, doc., 1974) 77), Al-Furat (L'Euphrates, doc., 1977), Ahlam al-madina (Les Rêves de la ville, fiction, 1984 – Cannes 1984 – written with Samir Zikra), Al-manam (Le Rêve, doc. 1986), Al-layl (La Nuit, 1992 – written with Osama Mohammad), Nour wa dhalam (Shadow and Light, doc., 1994) with Omar Amiralay and Osama Mohammad, Sabri Mudallah the voice seeker (doc., 1998), Fawk arraml, thata acchams (Sur le sable sous le soleil, fiction, 1998, co-directed by Hala Alabdalla Yakoub), Bab almakam (Pasalmakam, fiction, 2005), Sullam Ila Dimashq (Ladder to Damascus, fiction, 2013).
Umama Hamido
Umama Hamido (b. 1987), born in Lebanon currently based in London, is an artist and filmmaker. Her work addresses lived and shared experiences of immigration through intersecting psychological, socio-political and judicial perspectives. From positions of marginalization and administrative limbo, she questions our relation to traumatic spaces, how the formation of the self is affected by separation from homeland and the exile's gaze.
Umama Hamido has a BA in Theatre from the Lebanese University, and an MA in Performance from Goldsmiths University. She has performed at various galleries across the UK, including Turner Contemporary, Modern Art Oxford, Toynbee Studios, Mosaic Rooms, New Art Exchange, and at festivals including Otherfield Documentary Festival, SPILL Festival, Dublin Live Art Festival, Rencontres à l'Échelle Festival, and Arab Women Artist Now Festival. She also performs in collaborative projects of others and teaches and translates Arabic.