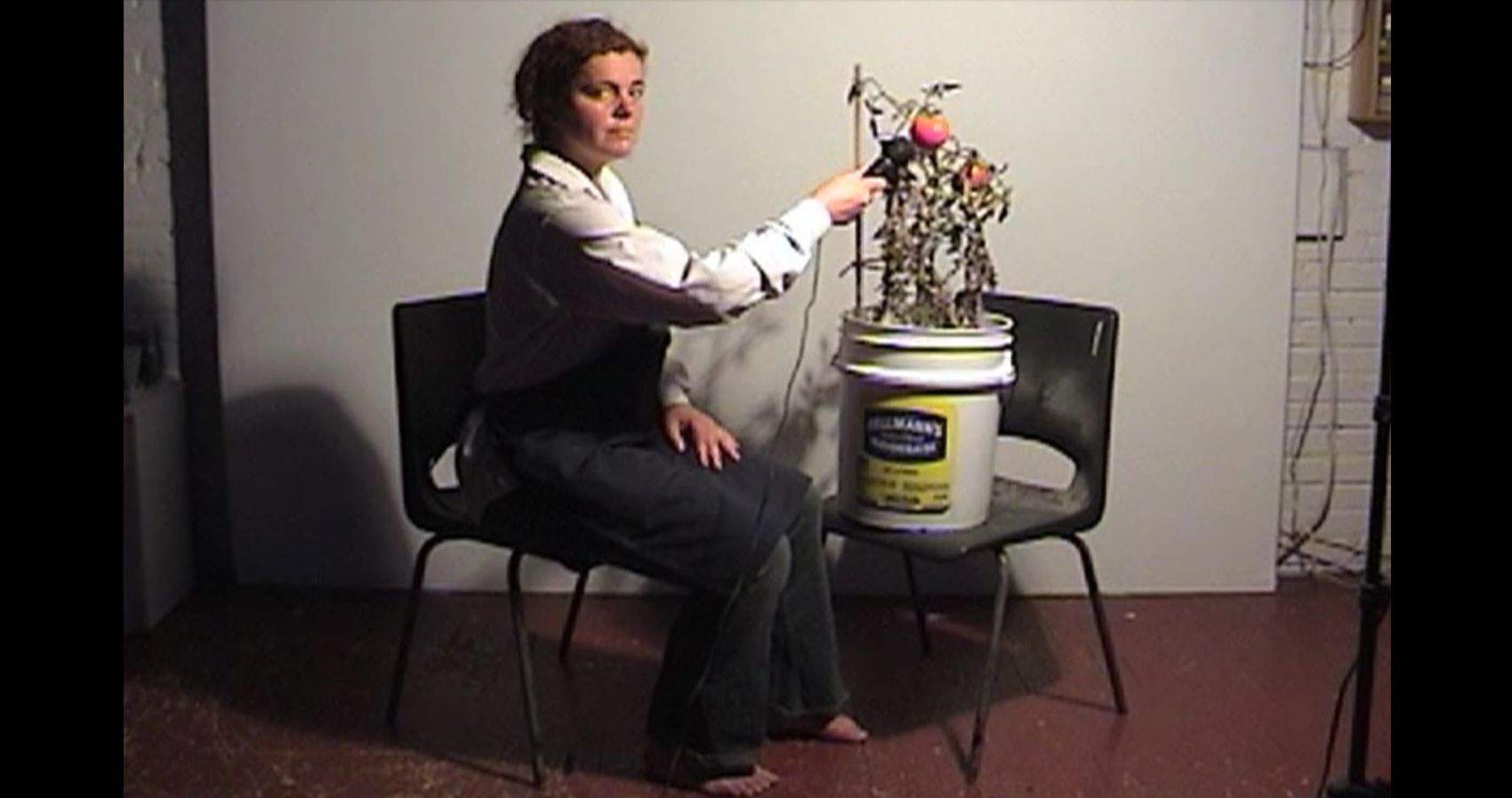 © Manon Labrecque, entrevue (avec une célébrité), 2018
Manon Labrecque: Create Intensely
Vithèque - Online programming
July 8 - October 8, 2019
Free
Our Manon Labrecque: Create Intensely  program, available for 3 months on Vithèque, is curated by artist Manon Labrecque bringing together for the first time works made between 2005 and 2018, and showing actions from the entirety of her practice and her artistic sensibility. Essay by Priscilla Guy.
Curator: Manon Labrecque/Text by Priscilla Guy
Originally from Sherbrooke (Canada), Priscilla Guy is a multidisciplinary artist who has been based in Montreal since 2005. She holds a BFA in visual arts (Concordia University) and an MA in contemporary dance (York University). She is primarily interested in everyday gestures, and transforming the objects and architectures that surround her through pedestrian movement in order to reveal the poetic and politic discourse they embody.
Manon Labrecque : Create Intensely
Manon Labrecque's work is a meeting of the banal and the grandiose; the human body and the machine; the useless and the essential. A truly multifaceted artist, Labrecque escapes categories and labels. Adept at working with her hands, her relationship to technology manifests in a low-tech, handmade aesthetic that engages the entire body. In her work, life and death continually and elegantly collide, evoking in turns the value of human life and the planned obsolescence of the technologies that fill our lives. From an aesthetic of the ordinary, she allows the layers of feeling that lie beneath uneventful everyday life to emerge, often with the use of different techniques to disrupt the image. This mischievous artist is interested in an alternative beauty, the beauty in technical failures, botches and bugs. Her edited/pirated work highlights the fragility of the video medium. In this respect, the artist assumes the role of an image sorcerer: her skilful hijacking techniques allow us to see body-matter and machine-bodies that bear the marks of a fallible technology, while exposing an undeniable yet strange, even reinvented humanity. Read the entire essay [+]
PROGRAMME (54 min)
se faire tout un scénario, 2011, 2 min 21 s
carnet de voyages, 2005, 25 min 29 s
contagion, 2008, 1 min 12 s
actions (9), 1990, 9 min 16 s
entrevue (avec une célébrité), 2018, 5 min 1 s
double, 2011, 6 min 45 s
selfie, 2015, 3 min 30 s
Watch the online programming Manon Labrecque: Create Intensely [+]