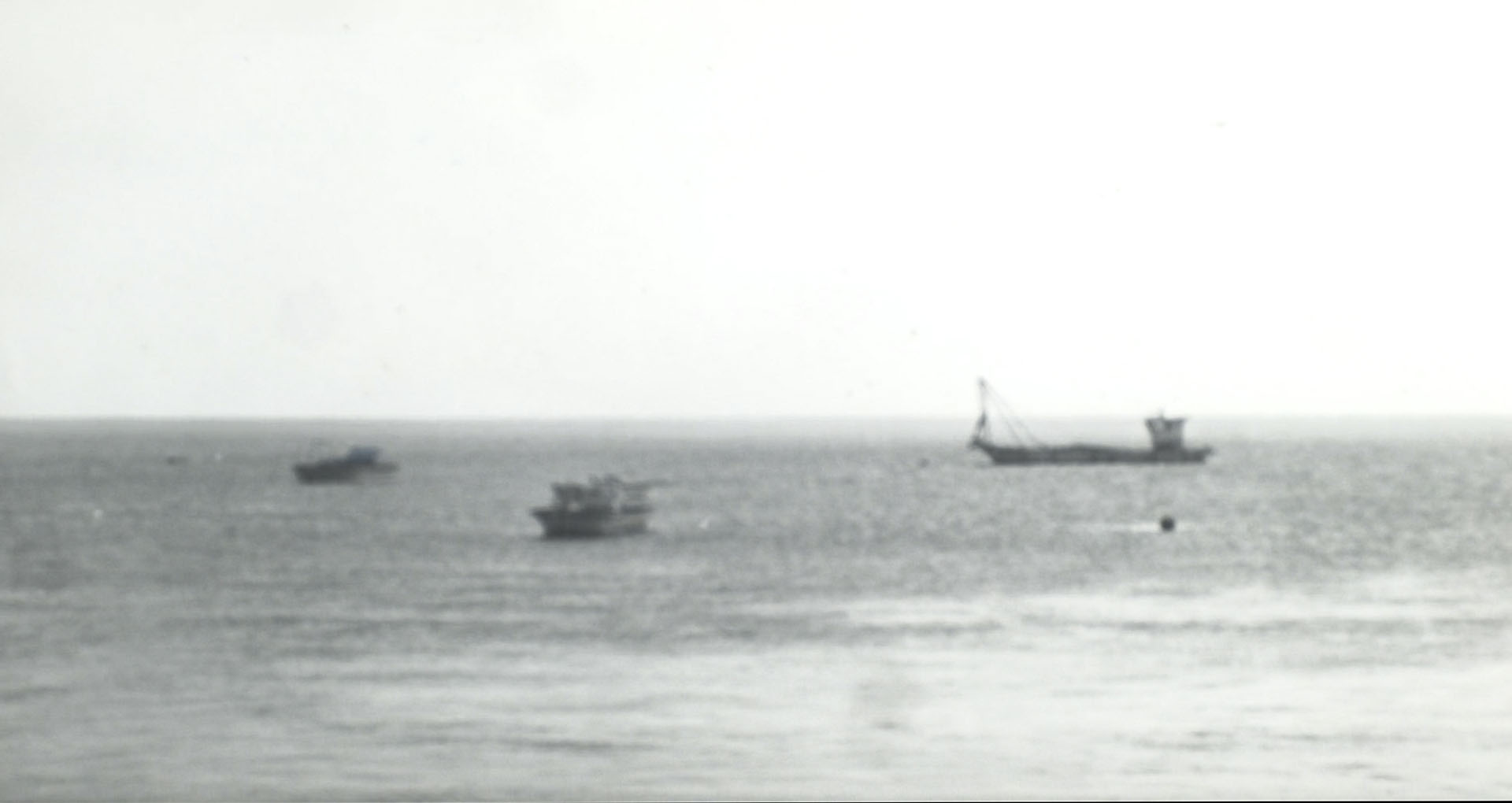 Courtesy of the artist : © Ivetta Sunyoung Kang, Nissology 1: Maehwa, 2019
RBC Fundation's financial support
Mentoring Program 2020-2021
For a second year, Vidéographe gratefully acknowledges RBC's financial support through RBC Emerging Artists program. Aimed at facilitating the transition from emerging artist to established artist, this program supports organizations that offer artists the best opportunities to advance their careers.
With this donation, the participants selected for the 2020-2021 Videographe's mentoring program now enjoy again this year sixteen hours of meeting with a professional artist in their field. The Mentoring Program is designed to encourage the professional and artistic development of early-stage artists by helping them develop a new project, explore a new technique, or continue to produce a work in progress.
Artists and projects supported by the 2020-2021 Mentoring Program:
Elisa Gleize, Sans titre
MENTOR : Pier-Philippe Chevigny
Court-métrage documentaire
Tanha Gomes, Couronnes de cendres
MENTOR : Alexis Bellavance
Installation vidéo
Irina Tempea, Sans titre
MENTOR : Guillaume Vallée
Installation vidéo
Max Vannienschoot, Sans titre
MENTOR : Éléonore Goldberg
Court-métrage d'animation
BIOGRAPHIES
Elisa Gleize is a Swiss artist born in 1995. She originally trained as a graphic designer before studying Visual Arts at the Haute Ecole d'Art et Design de Genève, where she graduated in 2019, specializing in documentary-fiction video-making. Gleize is currently finishing a DESS in arts, creation and technology at the Université de Montréal. She works with text, installation, video and appropriated virtual platforms and video games. The principle themes of Gleize's practice are biotechnologies and human and animal identities – their future and their representation in the cybernetic sphere. She is particularly interested in the 'gray area' permitted by these spaces as they invite us to put unconventional ideas into action. More recently, she has been looking at the invisibility of certain groups, armed with her camera or computer. vimeo.com/elisagleize
Tanha Gomes is a visual artist who works in the culture industry. She has gained significant experience in a number of artist-run centres, foundations and galleries in Montréal. Since 2011, she has been involved in community arts initiatives for audiences of all ages. She recently completed a Master's degree in art education. In her artistic practice, she is interested in exploring ideas around memory, cultural identity, and rational aesthetics.
With a Bachelor's degree in film studies from the Université de Montréal, Irina Tempea is now gravitating towards the creative process, and is currently working on her first production. With a view to broadening her horizons through multidisciplinary practices, this year she is pursuing a DESS in arts, creation and technology at the same university. She is particularly interested in creative processes that allow for spontaneity and unpredictability. Her preference for experimental cinema ties in with her love of sensorial and immersive experiences that extend beyond the boundaries of content. She is currently curating a program of experimental films for this year's edition of the Courts d'un Soir festival. vimeo.com/irinatempea
Belgian artist Max Vannienschoot studied digital filmmaking at Supinfocom and graduated in 2007. After spending nine years working for various animation studios, he embarked on a new chapter in his career when he wrote his first short film O, for which he received the Best Pitch Award at the international film festival Les Sommets du cinéma d'animation in Montréal in 2019. His personal experiences inform his creative process and have driven his interest in different aspects of human nature. He is passionate about a number of disciplines including black and white photography, painting and drawing, but finds film animation to be the ideal medium for expressing his thoughts and ideas.