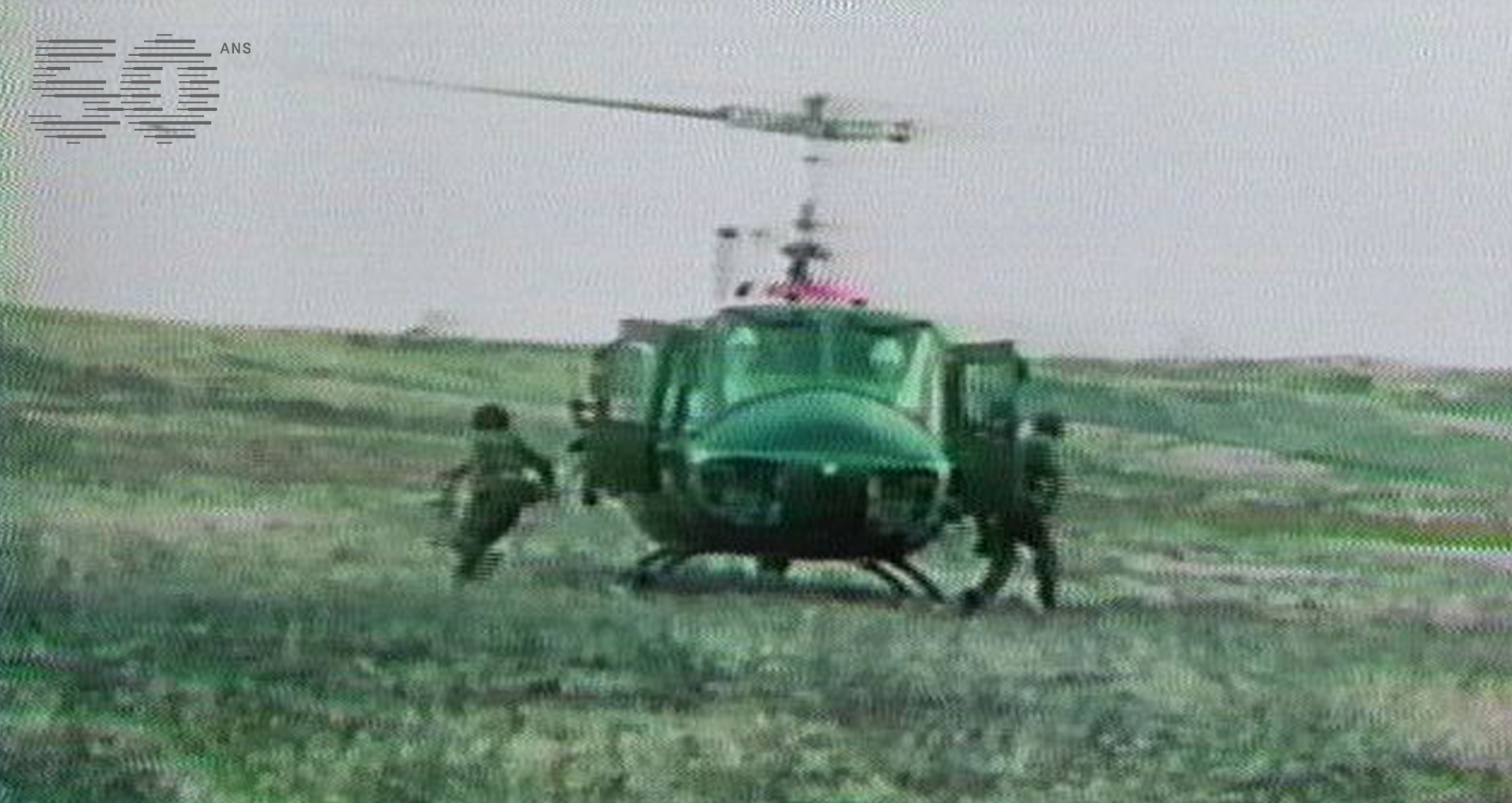 © Robert Morin, Gus est encore dans l'armée, 1980
Program at RVQC
Les Vidéographes – Debut Works
Vidéographe 50 ans : D'hier à aujourd'hui
PROGRAMMING
April 28th - May 8th, 2021
Les Vidéographes – Debut Works
The Vidéographe collection is brimming over with debut works by artists, artisans, and artistic personalities who have enjoyed significant careers with different audiences. Here is a chance to revisit some of the debut works of artists who were the rising stars of their time.  
PROGRAM
Total duration: 75 min
Robert Morin, Gus est encore dans l'armée, Docufiction, 22 min, 1980 
Bélanger / Baillargeon, Les Galeries Wilderton, Fiction, 13 min, 1991
Rodrigue Jean, La mémoire de l'eau, Fiction, 12 min, 1996
Robin Aubert / Daniel Grenier, M comme maudit criss, Video Art, 3 min, 1999
Ricardo Trogi, OUCH!, Fiction, 8 min, 2000
Chloé Leriche, Fragments, ou, Lettre à un Allemand (dont je suis amoureuse en secret), Video Art, 8 min, 2003 
Anne Émond, Sophie Lavoie, Fiction, 9 min, 2009 
---
Vidéographe 50 ans : D'hier à aujourd'hui
Through extracts of works and the testimony of members of the team, the 50 years of Vidéographe will be evoked from its beginnings in 1971 to this day … A return on the history animated by the director Luc Bourdon in discussion with Jean-Pierre Masse (filmmaker and teacher), Pierre Hébert (filmmaker and member of the board of directors), Karine Boulanger (curator) and Denis Vaillancourt (distribution coordinator).
PROGRAM
Vidéographe, Entrée en scène, 1972
Vidéographe, L'Éditomètre, 1972
Vidéographe, Sélectovision, 1972
► Hosted by Luc Bourdon – Event broadcast on the Facebook page of Quebec Cinema.
BIOGRAPHY 
Luc Bourdon is an important figure in video art in Canada. Over a period of more than 25 years, he has created some 50 works in varying genres, including documentary, fiction, and experimental video. Many of these address art and culture – De la parole aux actes (2000), La grande bibliothèque (2005), Classes de maîtres (2008) – with an emphasis on history and memory. These themes lie at the heart of his first feature-length film, La mémoire des anges [The Memories of Angels], which he made at the NFB and for which he was awarded the Grand Prix Focus – Cinémathèque Québécoise for best Canadian feature-length film at the Festival du Nouveau Cinéma de Montréal in October 2008. His second feature-length film, La part du diable [The Devil's Share] (2017), won the Award for Best Feature- or Medium-length Documentary at the Festival international du cinéma francophone en Acadie.