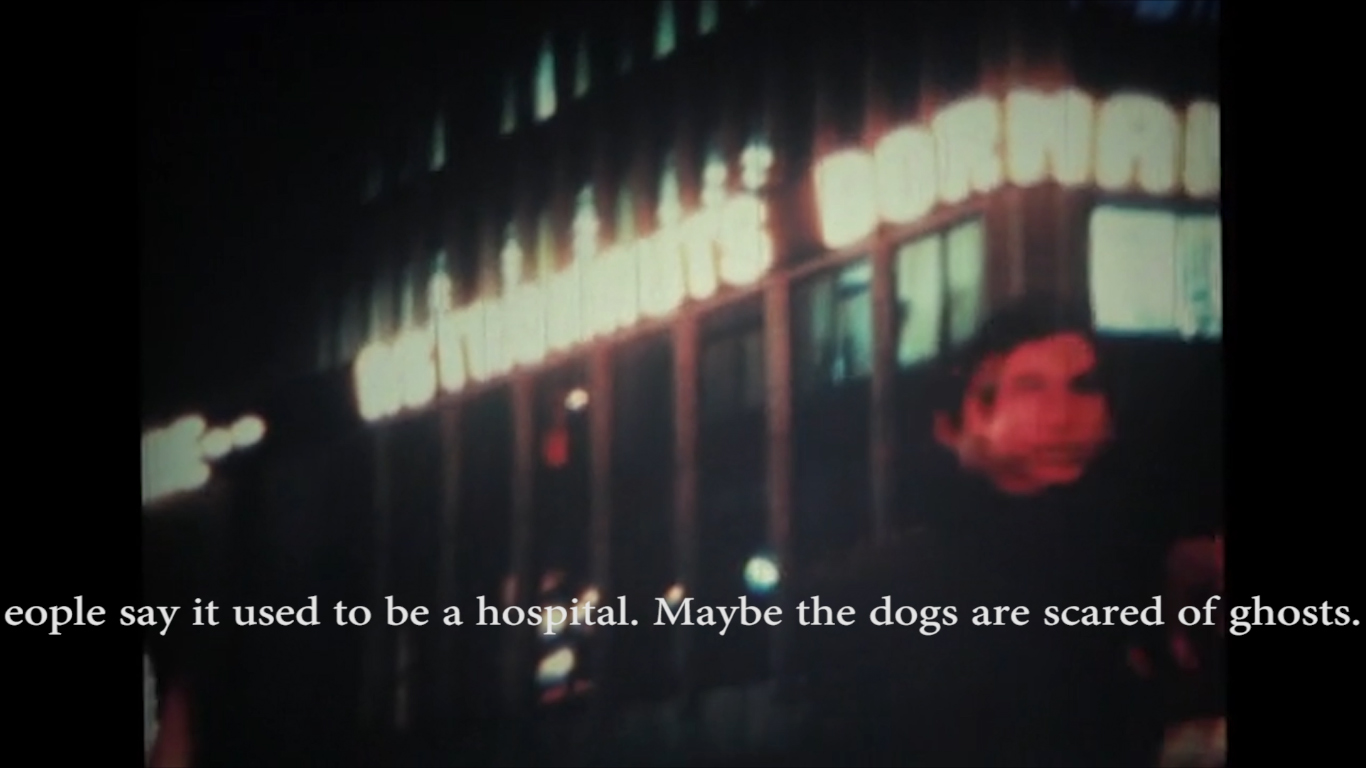 @ Nayla Dabaji, out of the corner of my eye, 2015
Research and curatorial residency
CALL FOR SUBMISSION
June 1st, 2022
Vidéographe
Founded in 1971, Vidéographe is an artist-run centre dedicated to the research and dissemination of moving image practices. Our aim is to promote and inform audiences about current and archival works in genres ranging from experimental video art and installation, digital art, animation, documentary, essay, fiction, and dance video.
With more than 2,300 works produced by over 800 artists, activists, and engaged filmmakers since the 1970s, Vidéographe's catalogue represents one of the most important collections of Canadian video art.
As part of this residency, we invite artists, researchers and curators to develop a video program or exhibition, using our catalogue as a point of departure. Participants may take a thematic, formal, or historical approach, and focus on the work of one or more artists. Along with the program or exhibition, we are expecting that participants will write a critical essay.
The curated project will be presented as part of our programming. The dates and location will be decided based on the particularity of the project. It will also be available online on Vithèque.com along with the essay.
A selection committee will evaluate the proposals on the basis of the perspective they bring to our collection, their complementarity to our programming, their rigor, and the excitement they'll provoke. Student projects will not be accepted.
Vidéographe recognizes the richness of cultural, sexual, linguistic, and identity-based diversity in Quebec. We, therefore, encourage those from minority, marginalized, or traditionally under-represented groups to submit proposals.
Successful applicants will receive a flat fee of $2,500 for research and writing. The residency is scheduled for the year 2022-23 for a duration of one to three months. Vidéographe will cover the cost of transportation and accommodation for a period of one month for those not living in Montreal. The work can also be done online, via Vithèque. The selected candidates will be able to receive guidance in searching through the catalog.
SUBMISSION
A description of your project (1,000 words maximum).
Your curriculum vitae.
Visual and textual documentation of your previous curatorial projects, if applicable [maximum 15 images (max: 1024 px wide, 72 dpi).
Your travel and accommodation requirements.
Please note:
If you have any questions about our collection, or would like temporary access to it via Vithèque in order to prepare your proposal, please send a request to our curator Karine Boulanger.
► collection@videographe.org
DEADLINE: June 1, 2022
Only emailed submissions will be accepted. An acknowledgment of receipt will be issued.
Please indicate COMMISSARIAT RESIDENCE as the subject line of your email and send your application to Charlie Carroll-Beauchamp.
► info@videographe.org