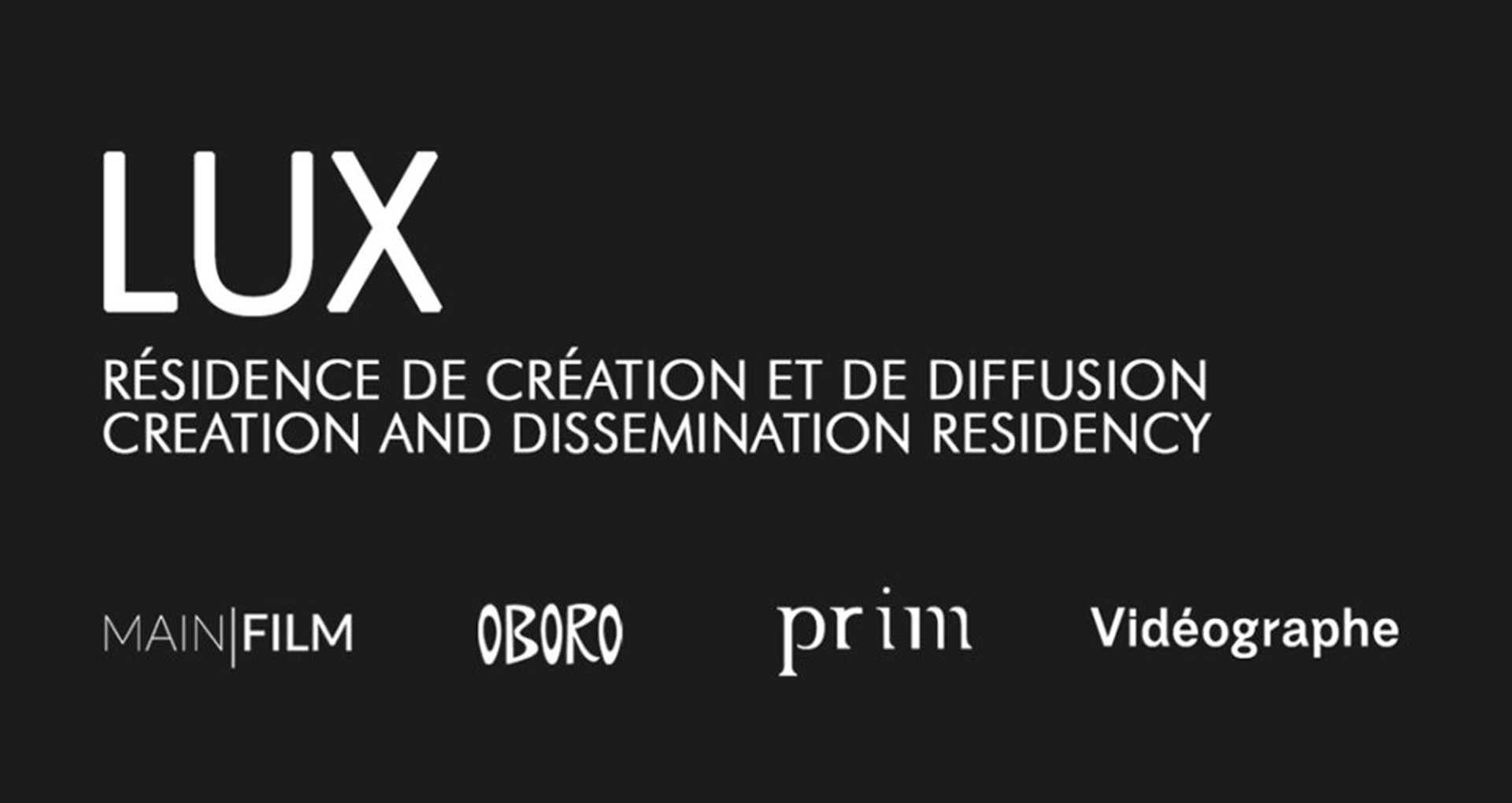 LUX—CREATION AND DISSEMINATION RESIDENCY
LUX is a collaborative residency offered by Main Film, OBORO, PRIM and Vidéographe, and that supports the creation and dissemination of moving image-based artworks by artists from Quebec and Canada.
LUX provides digital and media artists the opportunity to create a new work with partner organizations' support. Eligible projects include: single channel, installation, performance, and works using immersive or interactive new technologies.
Selected artists have access to technical and logistical support, the combined equipment pools of all four partner organizations, as well as professional promotion and dissemination services. Artists working with technologies or techniques that are unfamiliar, yet essential to their project's realization, may also benefit from the guidance of experts. Vidéographe will disseminate and  promote the works produced through this residency. Support provided to each selected artist is valued at $32,000.
Selected projects
► Edith Brunette et François Lemieux, Vases communicants
► Kim Kielhofner, All the images
► Roberto Santaguida (Oekistics 1)
Support for this Vidéographe initiative is provided through the Conseil des arts et des lettres du Québec's Concertation et innovation program.