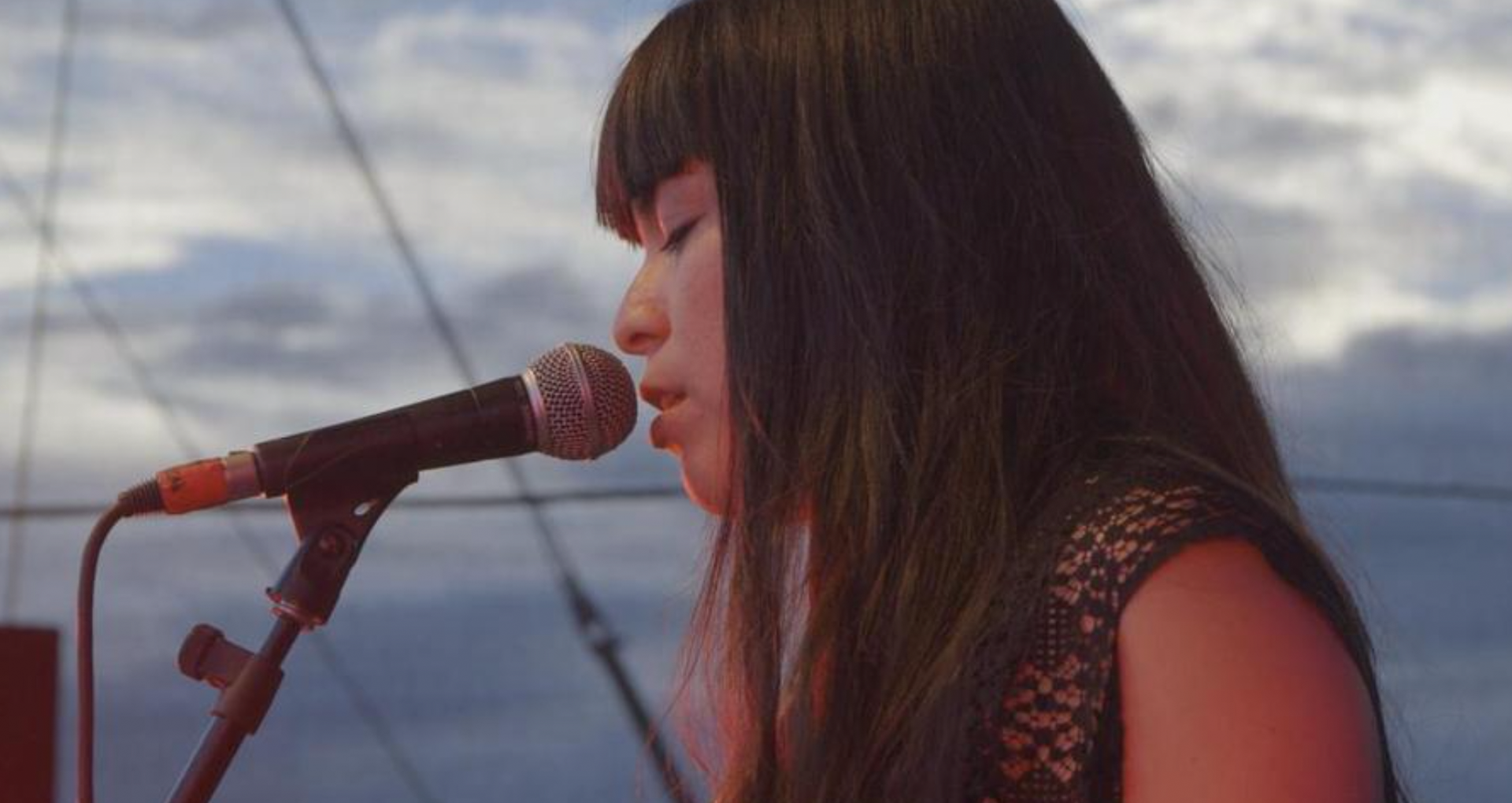 © Kevin Bacon Hervieux, Innu Nikamu: Resist and Sing, 2017
VIDÉOGRAPHE AT 50: Innu Nikamu: Resist and Sing by Kevin Bacon Hervieux
PROGRAMMATION
September 2 - October 11, 2021
Vithèque
Free
On June 2, 2019, the documentary Innu Nikamu: Resist and Sing won the Iris Award for best documentary film. Young Innu filmmaker Kevin Bacon Hervieux became the first Indigenous artist to receive this award. On the occasion of its 50th anniversary, Vidéographe wishes to highlight this achievement and the importance of a film that explores the culture and recent history of the First Nations.
Synopsis
The origins and evolution of the Innu Nikamu Music and Aboriginal Arts Festival are intimately linked to the territorial roots of the Innu people and to the life of the Maliotenam Reserve community. For centuries past the Innu had followed a seasonal migration cycle, wintering in the northern territories for the caribou hunt and returning every summer to the north shore of the St-Lawrence. Festivities, meetings, traditional games, and weddings marked the latter period, and the Festival has become the modern-day reincarnation of the ancient summer celebration.
In more recent times Maliotenam was host to a government-imposed residential school program that left an indelible scar on the community. At the school's closing, the buildings were demolished and buried in a field which was to become, a decade later in 1985, the site of Innu Nikamu. Through the music which has accompanied the Innu throughout their history, director Kevin Bacon traces the fabulous story of the founders, musicians, artisans, and collaborators who ignited the hope of a community in distress, and dared to believe that the re-appropriation of their culture and their language was not an impossible challenge.