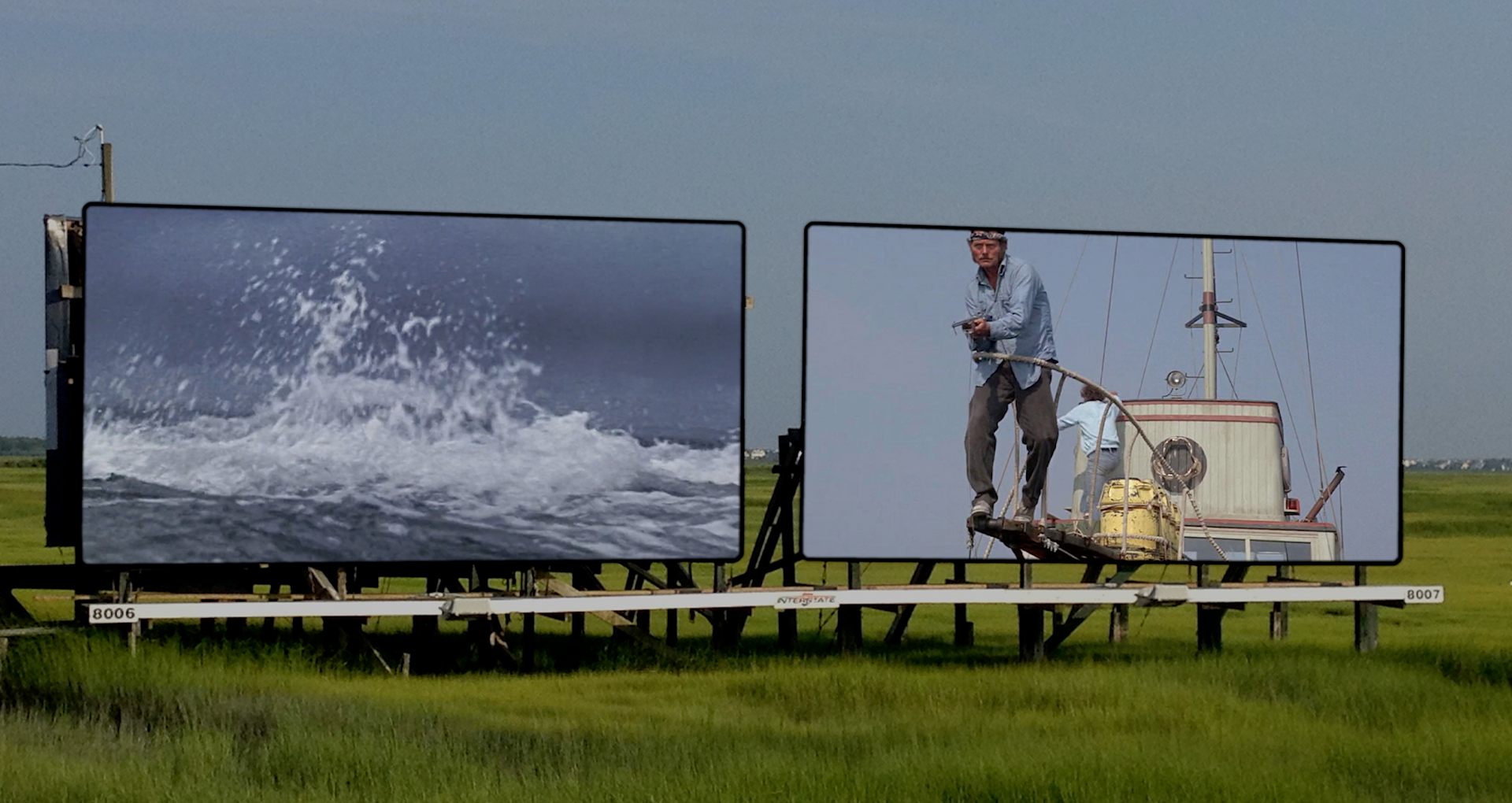 © Frédéric Lavoie, La nature contre-attaque, 2019
Vidéographe Tuesdays
PROGRAMMING
July 12, August 9, August 30
Cinéma Moderne
Free
This summer, Vidéographe is launching Vidéographe Tuesdays at the Cinéma Moderne to reconnect and share art with our community!
Vidéographe Tuesdays are an opportunity to unite our community, meet artists and showcase our collection in the convivial atmosphere of the Cinéma Moderne.
We will start our program with Nature Strikes Back, a video essay by Frédéric Lavoie about the sulfurous hypothesis of an animal revolt in reaction to the environmental disturbances caused by humanity.
Join us on July 12 at 6 pm at the Cinéma Moderne, as Lavoie presents his work and shares his impressions over a drink offered by Vidéographe.
Stay tuned for our next Vidéographe  Tuesdays on August 9th and 30th!
1st screening : La nature contre-attaque by Frédéric Lavoie
July 12, 2022
Open doors at 6 pm
Film screening at 6:30 pm
Cocktail party from 9 pm – 10 pm
SYNOPSIS
La nature contre-attaque is a video essay that depicts a hellish scenario in which animals revolt in reaction to the environmental damage caused by humankind.
Through a re-editing of film archives and a voice-over commentary, the film addresses the issue of the treatment of animals in cinema, looks at the origins of the current environmental crisis and attempts a chronological analysis of the evolution of the 'nature's revenge' sub-genre over the course of its golden age.
BIOGRAPHIE
Frédéric Lavoie
Frédéric Lavoie (b. 1976, Montréal) has a Bachelor's degree in anthropology and a Master's degree in visual and media arts. Through a varied practice, which includes video installation, photography, drawing, and object-based work, he combines documentary and fictional elements to produce stories, group portraits and thematic analyses. The archive, whether film, paper, or digital, is the primary resource for his work, which essentially gravitates around themes relating to listening and observation, and relationships between nature and culture, and always takes a critical approach. His work has been shown in galleries, artist-run centres, museums and at video events.