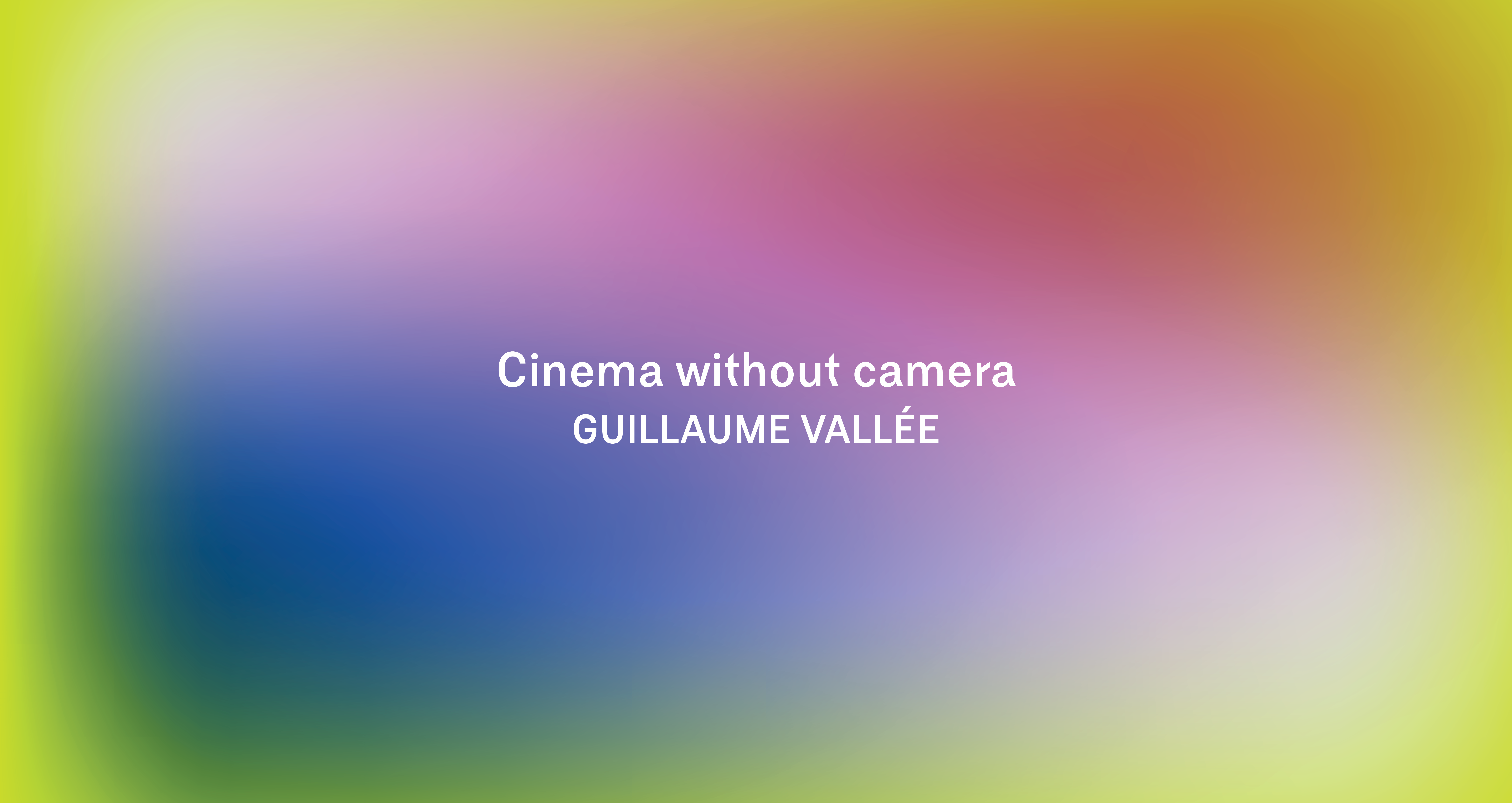 Cinema without camera
with Guillaume Vallée
WORKSHOP
March 12 and 13, 2022
Vidéographe
60$ (taxes not included)
Registration deadline: January 30, 2022
The selected participants will be contacted during the week of January 31, 2022. This workshop can receive a limited number of persons.
Description
Creating without a camera is a marginal cinematic genre that can be defined as experimental animation. The different processes that make up this genre are very similar to the plastic arts, through the manual work of direct intervention on the film (Super8, 16mm, 35mm). Guillaume Vallée's approach focuses mainly on the recycling of found images on 16mm film and the different means of transforming the film emulsion with ink, engraving, lifting emulsion, and printing contact.
During this two-day workshop, participants will be able to acquire all the knowledge and resources necessary to develop their own cinematographic aesthetic and their autonomy in experimental animation.
Conditions of admission
This course is intended for artists or those working or seeking work in the field of media arts. Applicants should reside on the island of Montréal and be available throughout the duration of the course, which is partly funded by Emploi-Québec.
Where: Vidéographe, 4550 Garnier Street, Montréal, QC H2J 3S7
When: March 12 and 13, 2022 from 10am to 5pm (including a one-hour lunch break)
Public transport:  Metro – Mont-Royal; bus – lines 27, 45 & 97
Member price: 60$ (taxes not included)
12 hours of group learning + 1 hour of private class
This course will be given in French. The training room is not wheelchair accessible. The training room respects the physical distancing measures in force due to the pandemic.
For further information about courses, please contact:
Charlie Carroll-Beauchamp
(514) 521-2116 (ext. 221)
info@videographe.org
Guillaume Vallée
Experimental filmmaker, video artist, and independent curator, Guillaume Vallée graduated from Concordia University with a Major in Film Animation and MFA in Studio Arts – Film Production option. He's interested in alternative forms of moving images in analog forms as a way of considering the direct interaction between different mediums. His work is an exploration of materiality within the creative process. In attempts of creating a more complex relationship with his subject matter, Vallée makes use of cross-medium forms that range from camera-less techniques to optical effects, glitch, video feedback, resulting in expended & hybrid pieces. He works mainly on Super8, 16mm, and VHS.